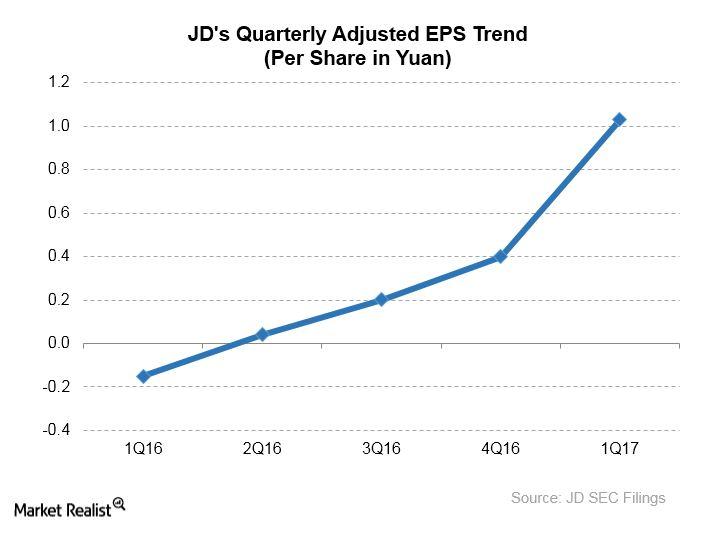 Inside JD's Plan To Re-Engineer Delivery
A million drones on a mission
China's (MCHI) JD.com (JD), a fierce Alibaba (BABA) rival, is a company run by an ambitious man. JD founder and CEO Richard Liu, is on a path to shake up e-commerce delivery, as he believes it could create more value for the company's shareholders.
In a June interview with The Wall Street Journal, Liu talked about the deployment of drones in package delivery. The idea of tapping drones for deliveries isn't new—e-commerce operators Amazon (AMZN) and Alibaba have also considered it.
However, the drone deployment approach discussed by Liu could also be a model for many e-commerce operators. JD is aiming to deploy more than a million drones to move packages as it looks to a future where human workers aren't involved in physical package deliveries.
Article continues below advertisement
How JD understands efficiency
According to Liu, deploying an army of drones for deliveries would make JD more agile and efficient in its operations. Efficiency should help the company cut costs, and the cost savings could drive more growth or capital return to shareholders.
Liu sees a future where JD could just need 1,000 customers to make a profit (QQQ) instead of 10,000 to barely break even. The above chart shows how JD's bottom line has trended over the last few quarters.
Finding jobs for displaced workers
The future that JD is seeking would require eliminating human workers. However, how do you do this without reducing jobs? Liu said delivery people displaced by drones could find work in drone control centers directing deliveries.