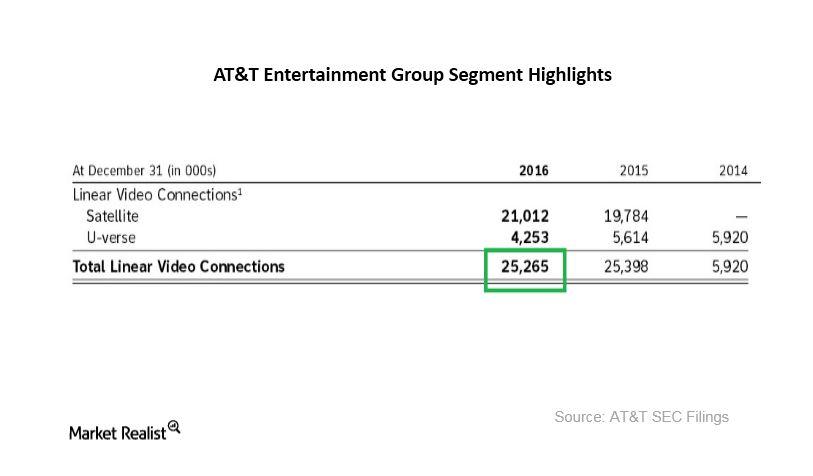 Inside AT&T's View of the Merger with Time Warner
By Ruchi Gupta

Aug. 18 2017, Updated 7:37 a.m. ET
Rivals envision a nightmare
AT&T (T) can't wait to part with $85.4 billion, and it's often eager to tell off those who try to complicate its path to spending such a huge amount of money. AT&T wants to acquire Time Warner (TWX) as it believes buying this asset will dramatically transform its fortunes in a favorable way.
Without a doubt, for rivals Verizon Communications (VZ), T-Mobile (TMUS), and Comcast (CMCSA), a merger of AT&T and Time Warner has all the trappings of a nightmare.
Article continues below advertisement
AT&T sees a positive end to a lengthy review
Despite what critics have been saying about AT&T-Time Warner merger, AT&T believes that it's only a matter of time before it gets what it wants. The company expects regulators to have completed the review of the merger proposal by the end of the year.
Still, it's been about eight months since regulators started looking into the deal. AT&T has reportedly spent millions of dollars in Washington lobbying for the merger.
No bullying
Meanwhile, AT&T says that it doesn't intend to bully competitors by restricting their access to Time Warner content. Several television networks rely on Time Warner for shows, and AT&T has its own pay-TV service that would put it in competition with some of Time Warner's corporate customers. As the above chart shows, AT&T concluded fiscal 2016 with about 25.3 million linear video connections, which is down slightly from 2015.
AT&T chief Randall Stephenson stated the following in May: "You can't think about taking 'Game of Thrones,' and you're only going to make it available to AT&T customers. That's crazy."