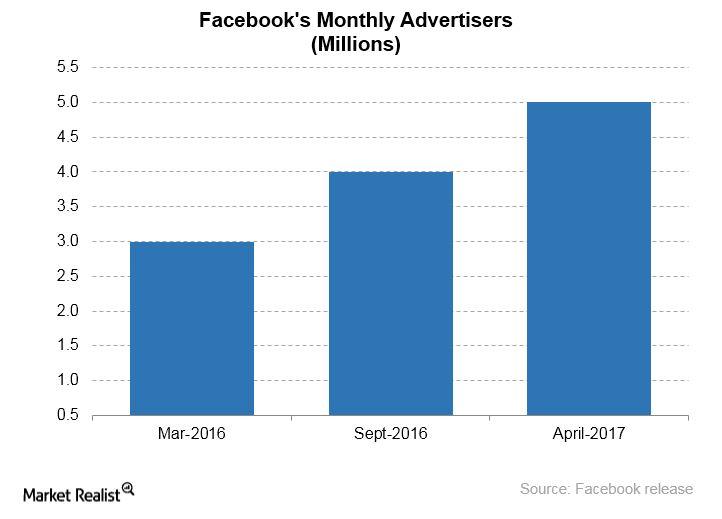 How Is Facebook's R&D Budget Trending?
Facebook's R&D machine roaring louder
Facebook (FB) is allocating more resources to its R&D (research and development) machine, which is evident from the company's R&D budget and headcount growth.
In 2Q17, Facebook's R&D spending was more than $1.9 billion, up from a little over $1.8 billion in 1Q17 and from less than $1.5 billion in 2Q16. Though Facebook's R&D spending is smaller than that of its larger rival Alphabet (GOOGL), their R&D spending trajectory is similar. Alphabet, the parent company of Google, spent $4.2 billion on R&D in 2Q17, up from $3.9 billion in the prior quarter and from less than $3.4 billion in the year-ago quarter.
Article continues below advertisement
Twitter's R&D spending
On the other hand, analysis of Twitter's (TWTR) R&D spending doesn't reveal a clear pattern. The company funneled $143.2 million to R&D in 2Q17, up from $128.7 million in the prior quarter but down from $178.5 million a year earlier. Facebook has been adding more talent in its R&D department. It said that its R&D headcount increased 48% year-over-year in 2Q17.
Leaning on innovation to fend off competition
As the Internet advertising sector becomes more competitive, Facebook is betting on innovation to make it stand out from the crowd. For example, the company is developing artificial intelligence tools to enable it to provide more relevant content and ads. By doing this, Facebook hopes to protect against losing its advertisers to emerging competitors such as Snap (SNAP), Amazon (AMZN), and Verizon (VZ), which now owns Yahoo's Internet assets.