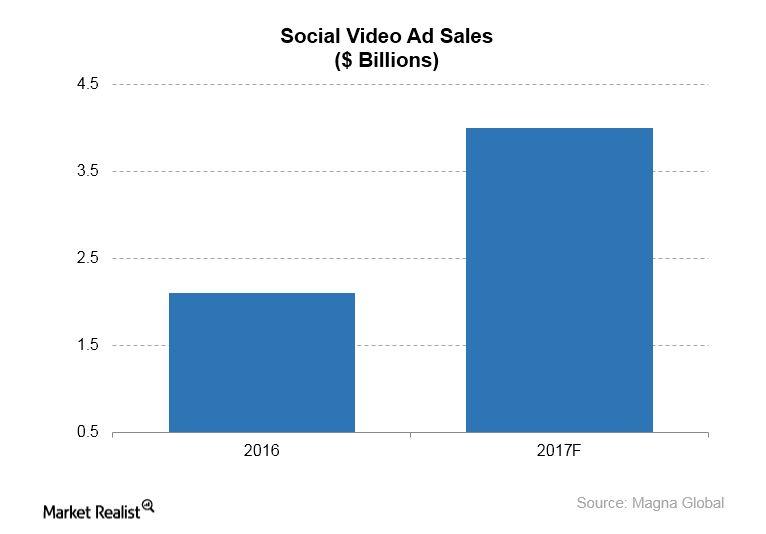 How Facebook's Video Approach Differs from YouTube
By Neha Gupta

Dec. 4 2020, Updated 10:52 a.m. ET
Creating an online platform
Facebook (FB) is betting on video to drive its growth in the coming years. Besides moving to take advantage of the growing demand for Internet videos, Facebook also hopes that the video push will help it overcome the limitation of putting ads on users' newsfeed.
Facebook's video strategy mirrors and differs from that of Alphabet's (GOOGL) YouTube in a number of ways. The main similarity is that both Facebook and YouTube are focused on creating an online platform where people can come to consume and share video content.
Article continues below advertisement
Facebook wants to drive conversation
Facebook's video strategy differs from YouTube's approach in that Facebook wants to use video to drive conversation on its social site. Facebook's head of video efforts Fidji Simo, calls it "bringing communities together."
The other difference in the video approaches of YouTube and Facebook is that the latter will initially require producers to apply to post shows on its dedicated video tab. Over time, though, Facebook intends to open its platform to any producer to publish shows.
Facebook seeking episodic shows
Facebook's video strategy also differs from that of other digital video providers such as Netflix (NFLX) and Amazon (AMZN) in that Facebook is more interested in episodic shows. It wants shows that roll out weekly, as this strategy is likely to foster the conversation that could help the company draw more users and advertisers (QQQ) to its platform.
As shown in the chart, Magna Global estimates that social video ad sales will double this year to more than $4.0 billion from about $2.1 billion in 2016.