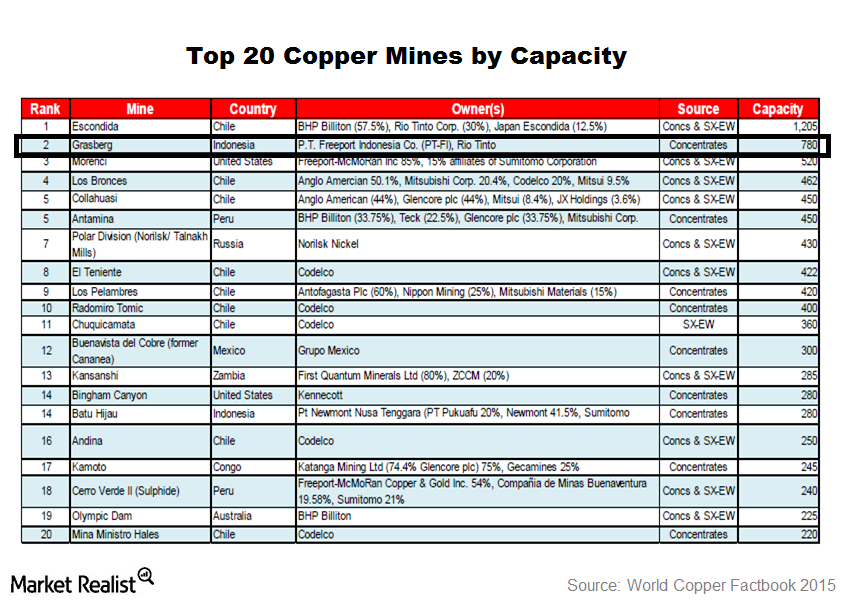 Copper's Long-Term Outlook, Demand, and Supply
By Mohit Oberoi, CFA

Aug. 8 2017, Updated 8:06 a.m. ET
Copper's long-term story
The issues confronting copper are a bit different from what steel and aluminum are up against. Although copper also faced surplus production over the last few years, the surplus isn't as acute as with steel and aluminum.
More importantly, the surplus is not chronic. This means that we don't see a fresh wave of supply as copper prices rise. In some of the other metals, the idle capacity tends to come online whenever prices spike.
Article continues below advertisement
Demand
There are two reasons for copper's better long-term outlook. Firstly, global copper demand could continue to grow at a modest pace. While China's steel demand has likely peaked, the country's copper demand could continue—albeit at a much lower rate than markets were accustomed to before 2009. 
Also, investments in renewable energy bode well for global copper demand as the copper intensity in renewable energy is higher than in nonrenewable energy (XLE).
Supply-side
On the supply side, copper's dynamics are different from some of the other metals (FCX) (SCCO). Copper miners need to replenish their falling reserves with new mines. Notably, some of the leading copper miners have seen falling ore grades over the last couple of years. 
Although there are some previously planned expansion projects that are expected to come online over the next few years, new exploration activity has been virtually at a halt.
As a result, diversified miners like BHP Billiton (BHP) and Vale (VALE) are positive on copper compared to some of the other metals. Can copper's better long-term fundamentals work to its disadvantage? We'll find out in the final article in this series.