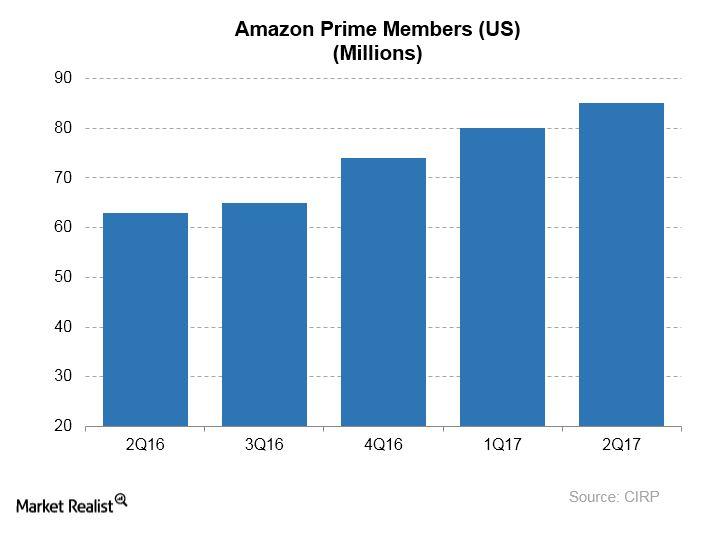 Alibaba Echoes Amazon Prime with LiveUp
Lazard launches Prime-like service
You may not need to ask Amazon (AMZN) whether its Prime membership program has been successful. You may just have to look what Amazon competitors like Alibaba (BABA) are doing to get the answer.
Alibaba recently reported that its Southeast Asia subsidiary, Lazard, had introduced a Prime-like subscription service called LiveUp. Subscribers to LiveUp have access to a variety of benefits such as free shipping for a range of eligible products, and their grocery purchases arrive within 24 hours.
In addition to the accelerated order delivery time, LiveUp subscribers receive VIP treatment from Uber and UberEats, as well as a free trial of Netflix's (NFLX) online video service.
Article continues below advertisement
Prime is making a difference for Amazon
The existence of LiveUp suggests that Alibaba believes Amazon's Prime membership program is a successful e-commerce strategy. But how does Prime help Amazon?
Amazon doesn't disclose the size of its Prime membership or the spending by those members. However, CIRP (Consumer Intelligence Research Partners) estimates that there were 85 million Prime subscribers in the US (SPY) during 2Q17. The chart above shows the estimated Prime subscription numbers since 2Q16.
CIRP estimates that an average Prime subscriber spends $1,300 on Amazon shopping every year, which is nearly double the spending of a regular Amazon shopper.
Prime is Amazon's way to build a loyal base of customers who also spend significantly more on its marketplace. Alibaba would like to attain similar achievements, especially as it expands abroad and competes more directly with Amazon, eBay (EBAY), and Walmart (WMT).