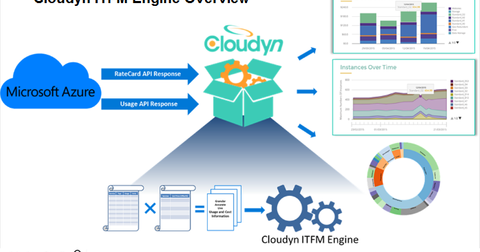 Why Did Microsoft Really Acquire Cloudyn?
By Anne Shields

Updated
Microsoft's 5th acquisition in cybersecurity
So far in this series, we've discussed how Petya's recent cybersecurity attack has brought cybersecurity into even sharper focus. To be sure, leading technology companies Microsoft (MSFT), Cisco Systems (CSCO), and IBM (IBM) are all taking particular interest in the space.
On June 29, Microsoft confirmed news that it would be acquiring Cloudyn, an Israel-based (ISL) (EIS) cybersecurity firm. Techcrunch reported that Microsoft paid $50 million–$70 million for the acquisition.
Article continues below advertisement
What Cloudyn means for Azure's capabilities
Cloudyn provides monitoring and management tools that businesses can use to monitor their cloud spending. By employing Cloudyn software, companies can get to know their cloud usage and know how to stay within budgetary limits.
Jeremy Winter, Director of Program Management for Azure Security and Operations Management, explained: "As a Microsoft partner, Cloudyn has supported cost management for Microsoft Azure and other public clouds, helping customers continuously improve their cloud efficiency."
In May 2017, Microsoft acquired Hexadite, another Israel-based cybersecurity firm. In 2015, Microsoft acquired the Israel-based cybersecurity firms Adallom and Secure Islands for ~$320 million and ~$80 million, respectively. In late 2014, Microsoft acquired Aorata, a hybrid cloud security startup.