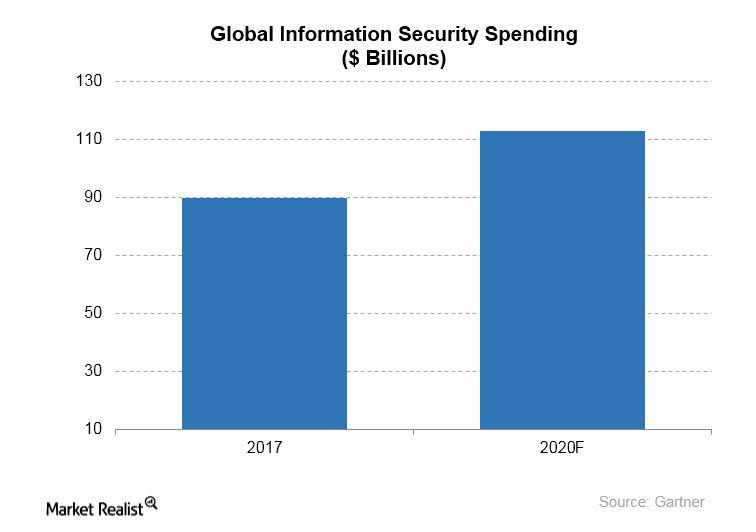 Why Cisco-IBM Partnership Could Get Even Stronger
Using security to revive network gear business
Cisco (CSCO) is betting big on security to grow its sales. Among other things, Cisco hopes it can leverage security to increase the appeal of its networking hardware, which is its largest operation.
Cisco's networking hardware business has struggled as some customers have switched to alternative networking technologies and competition in the networking gear market has intensified. Juniper Networks (JNPR) and Arista Networks (ANET) are among the competitors Cisco is trying to fend off.
Article continues below advertisement
Partnering with IBM to combat cybercrime
As part of the efforts to sharpen its security edge and turn around its fortunes, Cisco said in May that it was partnering with IBM (IBM) to tackle cybercrime. Under the partnership, the companies would collaborate to investigate security threats and also integrate their security products.
Cisco and IBM boast a large collection of threat data that they can leverage to ensure tighter data security for their customers, which would help them gain a competitive edge over their rivals.
Reasons for Cisco and IBM to stick together
The partnership between Cisco and IBM was borne out of a collaboration of their research teams in response to the WannaCry ransomware attack. Thus, the growing cybersecurity threats could bring Cisco and IBM even closer together.
In the last week of June, a strain of Petya ransomware paralyzed computer systems in Europe (EFA), America, and other parts of the world. Growing cybersecurity threats often incentivize companies and organizations to increase their security budgets (QQQ). As shown in the chart above, research firm Gartner forecasts that global spending on information security will increase 7.6% to $90.0 billion in 2017 and continue growing to reach $113.0 billion by 2020.