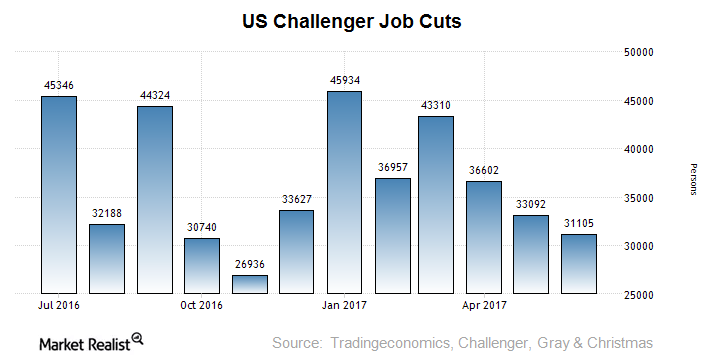 What Microsoft's Layoff Announcement Says about Its Strategy
By Anne Shields

Dec. 4 2020, Updated 10:53 a.m. ET
Change in Microsoft's strategy
Earlier in this series, we discussed Microsoft's (MSFT) recent layoff announcement as a part of its reorganization and transformation plan. According to a Wall Street Journal report released earlier this month, Microsoft's sales strategy is shifting its focus from verticals to established enterprise customers and SMB (small and medium businesses). Startups, the public sector, and certain industries comprise the commercial segments that were Microsoft's previous focus.
Article continues below advertisement
Before cloud computing technology swept the entire IT industry, the sales team of enterprise software players like Microsoft focused on selling packaged software and services to corporate buyers. This didn't require any particular or in-depth technical expertise, as highlighted by Judson Althoff, executive vice president of Microsoft's Worldwide Commercial Business segment.
Althoff noted that the recently announced company reorganization would boost its "technical depth and better align sales and services to solution areas." After this announcement, Althoff's role would be at least partially focused on working with system integrators and software vendors to persuade customers to use the company's technology.
Unemployment and layoffs
Microsoft's layoff announcement came as a surprise in the current global scenario where employers in all industries are trying to retain their existing workers. Currently, the unemployment rate is 4.3%, the lowest since May 2001. These figures indicate that it is challenging for employers to find talented and skilled workers, forcing them to keep their existing employees.
The technology sector reported a 52.5% decline in workforce reductions to 23,813 for the first half of this year, compared to 50,161 announced in 1H16.
On a global scale, the planned layoffs fell 28% to 227,000 in 1H17 compared to more than 313,000 in the first half of 2016, indicating the slower pace of job cuts this year.