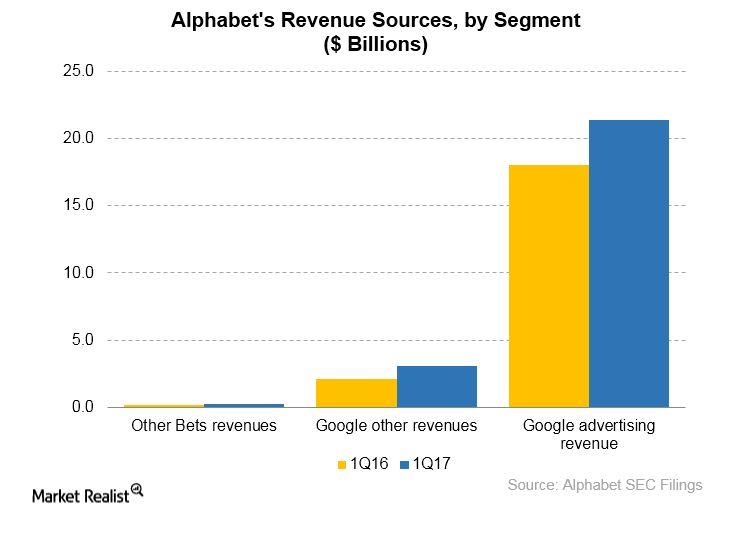 How Uber Complicates Alphabet's Patent Philosophy
By Neha Gupta

Jul. 24 2017, Updated 9:06 a.m. ET
Alphabet tries to limit patent fights
Given its war chest, Alphabet (GOOGL) can pick up fights frequently and win many of them. This partly explains why its legal dispute with Uber is getting a lot of attention. But there's an interesting twist to the Alphabet-Uber dispute: patents and Alphabet's view of patent trolls.
According to Bloomberg, Alphabet prides itself on limiting patent fights. As such, the decision by Waymo to include patent claims in the complaints it has made against rival Uber surprised some people.
Article continues below advertisement
Waymo has since narrowed its patent complaints against Uber to one, down from the original four. But the fact that it brought such a large number of patent claims against a rival seems to run counter to its stand regarding patent trolls, or companies whose primary aim is make money through patent enforcement.
LOT Network is about fighting patent trolls
Alphabet's Google is the founding member of LOT Network, a nonprofit alliance whose mandate is to push back against patent trolls and other productive companies such as Nokia (NOK) that aggressively enforce their patents.
Cisco Systems (CSCO), which is itself battling rival Arista Networks (ANET) over patents, joined the LOT Network earlier this year. More companies have been joining the LOT Network lately as troll attacks escalate.
Alphabet's limit to patent fights also has a limit
The dispute with Uber suggests that Alphabet's commitment to limiting patent fights also has a limit. Suing Uber for patent infringements could be a signal that Alphabet views autonomous driving as central to its future and that Uber could threaten that future.
Online advertising is Alphabet's primary source of revenue, but it's a highly competitive industry whose future is unknown. Notably, Facebook (FB) and Twitter (TWTR) are among Alphabet's advertising rivals. But for Alphabet, initiatives such as autonomous driving could help it diversify its revenue streams so that it can rely less on advertising.