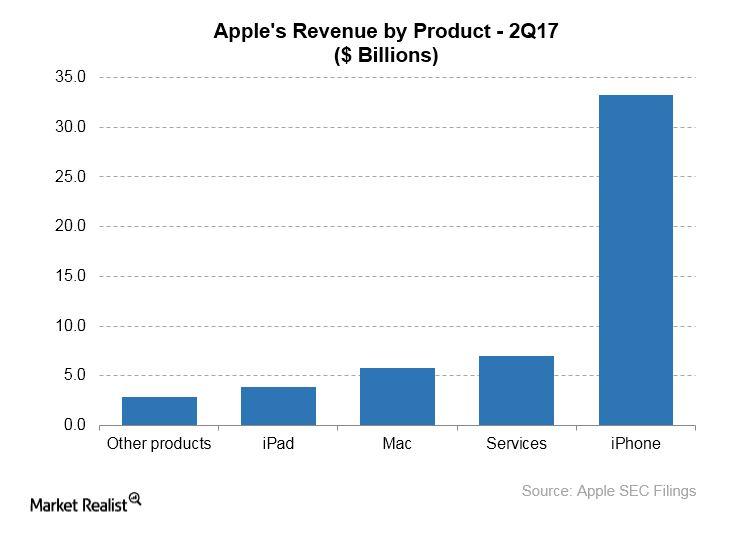 How Apple's Horizon Could Contribute to Its Revenue
By Ruchi Gupta

Nov. 20 2020, Updated 11:23 a.m. ET
Speeding up repair time
In a sharp break from its long tradition, Apple (AAPL) is installing its proprietary phone repair machine at third-party repair centers around the world. 
Apple executives told Reuters in June 2017 that the company would install its screen repair machine, Horizon, at 400 third-party repair locations in 25 countries by the end of this year.
Why is Apple doing this? According to the company, it wants to speed up repair time for iPhone customers turning up with damaged screens. Apple customers have had to contend with increasing wait times at busy Apple repair stores, and the company wants to eliminate the frustration.
With Horizon, it takes just ~10 minutes to fit the iPhone with a new screen, which makes the device look like it just came out of the box.
Article continues below advertisement
A $4 billion revenue industry
Though Apple is talking about speeding up repair time in a move to democratize Horizon, the real pull could be in the repair business. According to Reuters citing research company IBISWorld, the phone repair industry generates ~$4.0 billion in annual revenue.
Apple doesn't release its repair revenue numbers, but analysts estimate that it brings in between $1.0 billion and $2.0 billion in annual revenue from fixing damaged iPhone displays.
Potential boost to services business
By installing Horizon at more independent repair centers, Apple could increase its share of the phone repair market and boost its Services segment. Apple is out to double its services revenue in the next few years as it seeks to further diversify its revenue streams.
As we can see in the chart above, iPhone sales contribute the bulk of Apple's revenue. However, the Smartphone market has become increasingly challenging as Apple's rivals such as Alphabet's (GOOGL) Google, Microsoft (MSFT), Huawei, BlackBerry (BBRY), and Samsung (SSNLF) have stepped up the competition.