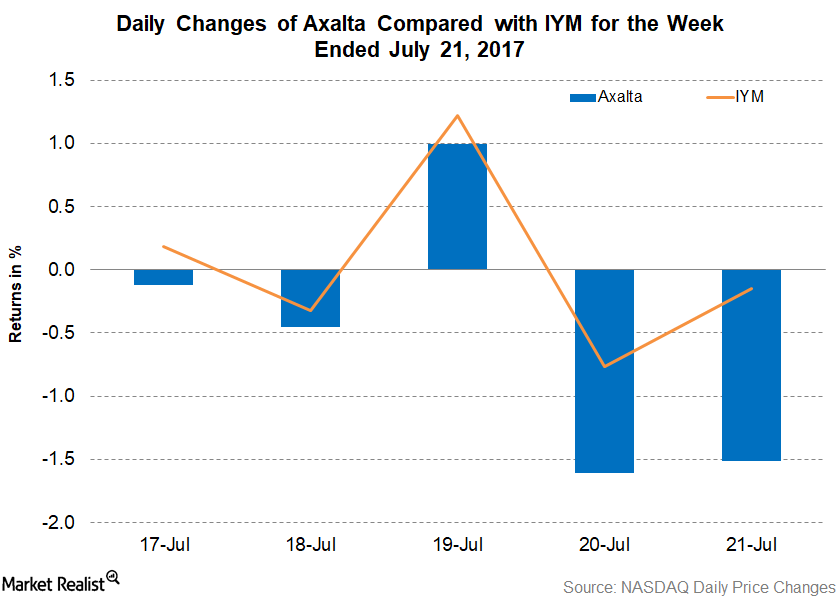 Axalta Acquires IVA's European and Chinese Operations
Axalta's new acquisition
On July 19, 2017, Axalta (AXTA) announced that it entered into an agreement with IVA to acquire its European and Chinese operations. However, Axalta didn't disclose the financial aspects of the transaction. Axalta expects the deal to be completed at the end of 2017 or by the beginning of 2018. As part of this transaction, Axalta will get sites in Meyzeiu, France, and Changzhou, China.
IVA has been there since late 1930. It's known for producing wire enamels used in the insulation of electrical equipment and components. IVA's broad portfolio of high performance caters to various industries like medical equipment, household appliances, automotive applications, and others.
Article continues below advertisement
Michael Glomp, Axalta's Global Vice President, Energy Solutions, said, "IVA's single-minded focus on continuous innovation, quality and customer fulfillment is well aligned with Axalta's values, and we look forward to offering our customers enhanced insulating enamel solutions at the cutting edge of magnet and electrical wiring technology."
Axalta's stock performance for the week ending July 21
Axalta had a poor week—its stock fell 2.7% for the week ending July 21. Axalta closed at $32.50. Despite the stock decline, Axalta managed to trade 2.0% above the 100-day moving average price of $31.84, which indicates an upward trend in the stock. On a year-to-date basis, Axalta has returned 19.50%. Analysts see more upside in Axalta stock. They have recommended a target price of $34.56, which implies a return potential of 6.3%.
Axalta has a relative strength index of 47, which indicates that the stock isn't overbought or oversold. A score of 70 and above suggests that the stock is overbought, while a score of 30 and below suggests that the stock is oversold.
Investors can indirectly hold Axalta by investing in the iShares U.S. Basic Materials ETF (IYM). IYM has invested 1.20% of its portfolio in Axalta. IYM has also invested in Praxair (PX), Ecolab (ECL), and Air Products and Chemicals (APD) with weights of 6.20%, 5.60%, and 5.10%, respectively, as of July 21, 2017.