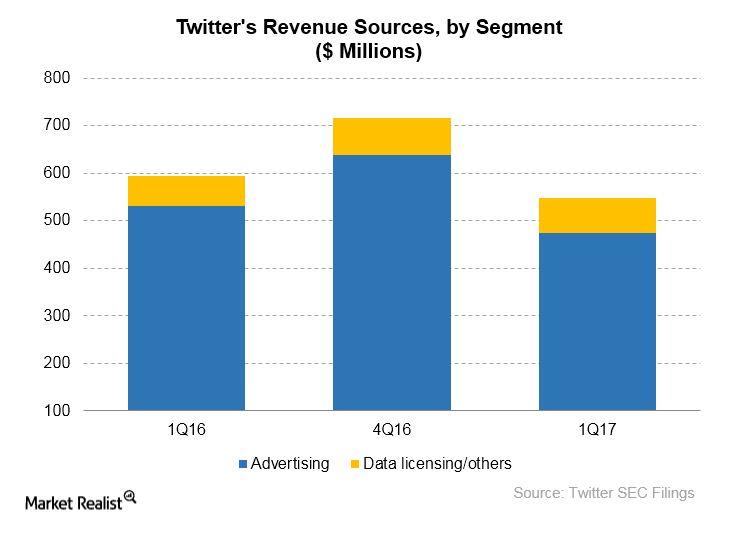 Twitter's New Communications Head
Anti-ISIS communications expert
Emily Horne, who most recently worked for the NSC (National Security Council) as assistant press secretary, is joining Twitter (TWTR) as head of policy communications, according to tech news website Recode.
Twitter is hiring Horne to oversee its messaging and communications related to policy and user safety. Horne will deal with issues such as abuse, hate speech, and user privacy.
At the NSC, Horne handled anti-ISIS communications and briefed senior government officials on her findings.
Article continues below advertisement
Regulating Internet platforms
Twitter is set to benefit from Horne's experience in antiterrorism messaging, and the hiring couldn't have come at a better time for the company. Twitter, Facebook (FB), and Alphabet's (GOOGL) Google are facing criticism for providing platforms for extremists to spread their agendas and recruit followers and attackers.
In the wake of the recent terror attack in London, wherein several people were killed and dozens injured, UK Prime Minister Theresa May argued for international legislation to regulate Internet platforms. The hope is that such regulations would deny extremists a platform for spreading and celebrating their ideologies.
Staying away from controversies
Horne's contribution could help Twitter stay away from controversies. In addition to accusations that the site is being used by terrorists to spread agendas and stoke public fear, Twitter also has been battling online harassment and other forms of abuse on its site.
With effective communication around policy and user safety, the company could reduce the risk of advertisers withdrawing ads over fear for brand safety.
Johnson & Johnson (JNJ), AT&T (T), and other major brands pulled their ads from Google's YouTube after they discovered that those ads were running next to content promoting violence and hate.
As you can see in the chart above, Twitter relies on ads for most of its revenues.