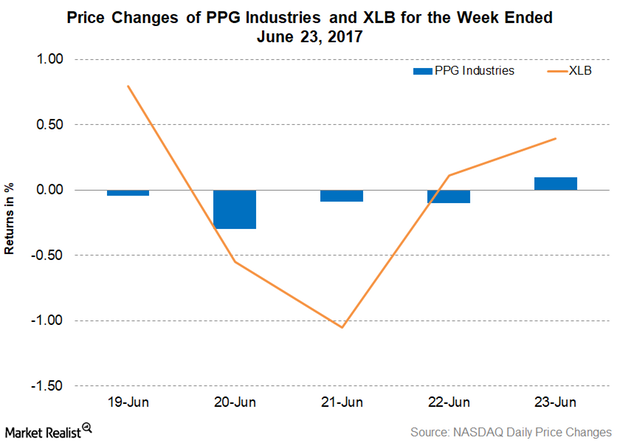 PPG Industries Signs Deal with Airbus for Sealants Packaging
PPG Industries and Airbus enter deal
On June 22, 2017, Airbus approved the repackaging of aerospace sealants. According to the deal, three grades of the PR-1782 low-density fuel tank and fuselage sealant will be repacked into SEMKIT packages for Airbus by PPG Industries (PPG). The packages will be supplied to Airbus, subcontractors of Airbus, and Airbus aircraft operators in 22 countries across Europe.
Ulrich Krueger, PPG's managing director of aerospace sales and services in Central Europe, said, "PPG worked with Airbus to understand Airbus's needs and to recommend the optimal Semkit packages for the sealants."
Article continues below advertisement
PPG's stock movement last week
PPG Industries closed at $110.68, a fall of 0.4% for the week ended June 23, 2017. It outperformed peers Axalta (AXTA) and RPM International (RPM), which returned -5.4% and -2.5%, respectively. However, PPG underperformed Sherwin-Williams (SHW), which rose 1.9% for the same period. The Materials Select Sector SPDR Fund (XLB), which holds 4.9% of its holdings in PPG, outperformed PPG with a return of -0.3% for the week ended June 23, 2017.
PPG Industries traded 5.4% above the 100-day moving average price of $105.48, indicating an upward trend in the stock. Year-to-date, the stock has returned 17.7%. PPG's RSI of 60 indicates that the stock is neither overbought nor oversold. An RSI score of 70 and above indicates that the stock is overbought while an RSI of below 30 indicates the stock is oversold.