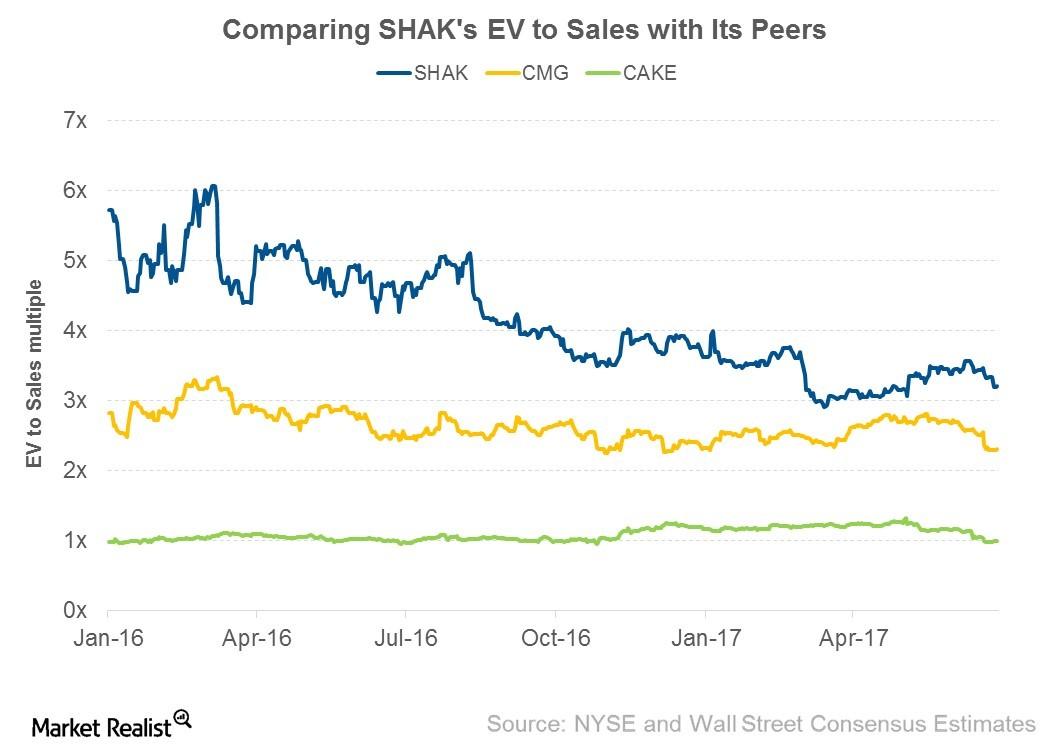 Lowe's Valuation Multiple Compared to Its Peers
Valuation multiple
Of all the valuation multiples, we considered the forward PE (price-to-earnings) ratio due to high visibility in Lowe's (LOW) earnings. The forward PE multiple is calculated by dividing Lowe's stock price by analysts' earnings estimates for the next four quarters.
Article continues below advertisement
Lowe's valuation multiple
Lower-than-expected 1Q17 earnings and unfavorable macroeconomic indicators made investors skeptical about Lowe's future earnings, which led to a fall in its stock price and forward PE multiple. As of June 28, 2017, Lowe's was trading at a forward PE multiple of 15.8x—compared to 17.0x before the announcement of its 1Q17 earnings.
In the above graph, you can see that Lowe's has been trading above its peers' median value. As the second-largest home improvement retailer after Home Depot (HD), Lowe's enjoys greater revenue growth and higher margins, which allowed the company to trade at higher multiples. On the same day, its peers Home Depot, Williams-Sonoma (WSM), and Bed Bath & Beyond (BBBY) were trading at forward PE multiples of 20.1x, 13.3x, and 7.5x, respectively.
Growth prospects
Since November 2016, the company has acquired Central Wholesalers and Maintenance Supply Headquarters. Lowe's management expects the acquisitions to expand the company's capabilities in serving the multifamily housing industry. The acquisitions are expected to generate $400 million in sales annually. If the acquisitions don't generate expected sales, increased expenses are expected to put pressure on Lowe's margins and lower its earnings.
For the next four quarters, analysts expect Lowe's EPS to rise 14.7%. Lowe's EPS growth might have been factored into the company's current stock price. If the company posts earnings that are lower than analysts' estimates, selling pressure could lower the company's share price and its forward PE multiple.
You can mitigate these company-specific risks by investing in the SPDR S&P Homebuilders ETF (XHB), which has invested ~17% of its holdings in home improvement retailers.
Next, we'll look at analysts' recommendations for Lowe's.