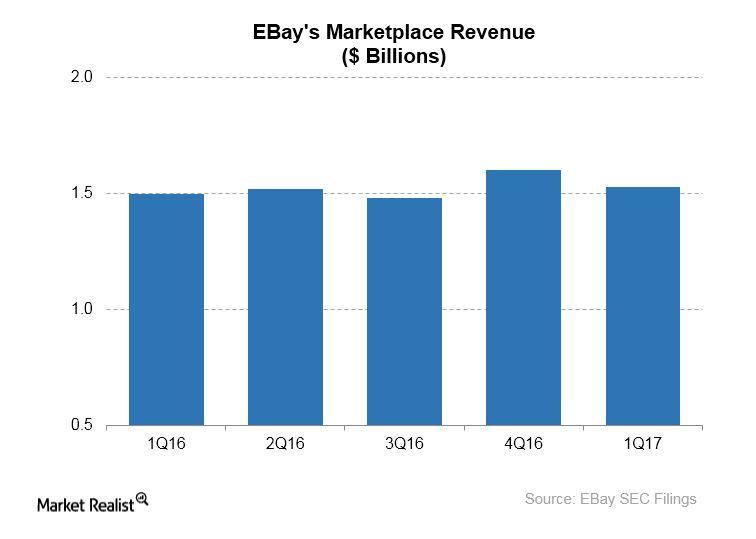 How eBay Views Its Opportunities in Israel
Expanding Israeli operations
eBay (EBAY) is optimistic about the growth opportunities that Israel presents, but it has been frustrated by the country's tax system. eBay's CEO, Devin Wenig, recently visited Israel and held talks with the country's Prime Minister, Benjamin Netanyahu, and also addressed the press.
The discussion between Wenig and Netanyahu focused on expanding eBay's operations in Israel, according to the Times of Israel. In the press conference, Wenig called on Israel's government to raise the level of customs exemption for online shopping. Israel's customs exemption per product is capped at $75, which is about half of the world average and well below the $800 duty exemption ceiling in the US (SPY) and $756 in Australia.
Article continues below advertisement
Can a tax calculator lead to favorable customs fees?
eBay launched an Israeli tax calculator during Wenig's visit in the country. The calculator shows Israeli shoppers what the product they are purchasing through eBay costs and what the government has added to the cost via customs fees and taxes.
Utilizing this tax calculator could encourage Israel to adopt more favorable customs fees and taxes for the e-commerce industry. For eBay, the tax calculator move looks strategic considering that the Israeli government is keen to persuade it to increase its investment in the country.
Israel is a promising e-commerce market
If eBay could persuade Israel's government to address the customs issue, the country could be a promising international opportunity for the company. The number of Israeli online shoppers is estimated to have doubled in the past five years.
eBay is battling tough competition from Amazon (AMZN), Walmart (WMT), Target (TGT), and Best Buy (BBY) in the US. As a result, the company is seeking new growth opportunities overseas, and Israel is one of its bets. International operations comprised 60.0% of eBay's ~$1.5 billion Marketplace segment's revenues in 1Q17.