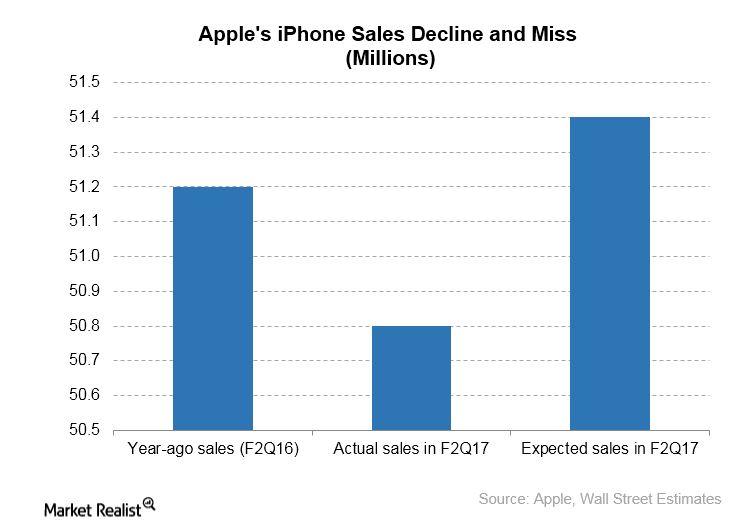 How Apple Saved $533 Million and More
By Ruchi Gupta

Dec. 4 2020, Updated 10:52 a.m. ET
Appeals court sides with Apple in patent dispute
In early June 2017, Apple (AAPL) escaped a $533.0 million fine after a federal appeals court ruled in its favor. The ruling ended in a patent dispute that had dragged on for nearly four years. Technology firm Smartflash sued Apple in May 2013 while claiming that the iPhone maker had infringed on its patent.
Smartflash specifically had an issue with Apple's iTunes. Its lawsuit claimed that Apple violated its patents relating to storing media content such as songs and videos and making them available through digital payment systems. Smartflash also sued Samsung (SSNLF), Amazon (AMZN), and Alphabet's (GOOGL) Google for patent infringment.
Article continues below advertisement
More than just financial savings
For a company like Apple with $256.8 billion in cash, a $533.0 million fine wouldn't have caused a significant financial sting. However, Smartflash would have shaken an essential foundation of Apple's business model. Apple recently ramped up its efforts to strengthen that portion of its business had the court ruled in its favor in the iTunes patent dispute.
iTunes is part of Apple's Services operations, a collection of non-hardware businesses that the tech giant hopes could help it break its overreliance on iPhone sales. Apple's iPhone sales in fiscal 2Q17[1. fiscal 2Q17 ended April 1, 2017] declined from the previous year and also missed its consensus estimate. However, its Services business posted strong growth.
Eyeing 100% growth in four years
Motivated by growing consumption of digital content (QQQ), Apple has set an ambitious target to double its Services revenues by 2020. Given that its Services revenues reached $24.0 billion in 2016, Apple would need to add another $24.0 billion in Services revenues in the next four years.