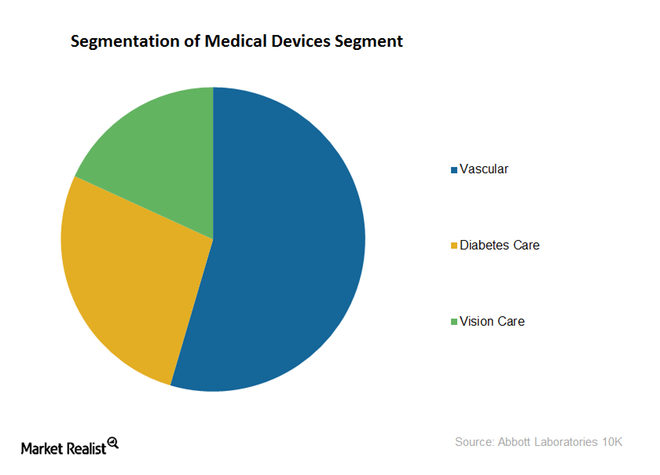 Abbott's Freestyle Libre Gets Reimbursement Approval in France
What is Freestyle Libre?
Abbott Laboratories' (ABT) Freestyle Libre is a sensor-based continuous glucose monitoring (or CGM) system that monitors and evaluates patients' glucose levels for up to 14 days. It doesn't require finger sticks for system calibration as is the case for other CGMs in the market, including major competitor DexCom's (DXCM) CGM system. Other major competitors include Medtronic (MDT) and Johnson & Johnson (JNJ).
Article continues below advertisement
Freestyle Libre is one of Abbott's major breakthrough technologies and is the major growth driver of its Diabetes Care segment. It's expected to be a key driver of the company's sales going forward, as we saw in the article Why Abbott Is Expected to Report Robust Revenue Growth in 2017. The device consists of a disposable sensor and wirelessly reads and transmits data that enable patients to better manage their diseases and physicians to make more accurate treatment decisions.
On May 8, 2017, Abbott Laboratories announced that the company's Freestyle Libre has received reimbursement approval in France. The device reimbursement is expected to help expand the reach of its already established products in the market and help improve the company's sales. ABT stock rose approximately 0.10% that day. The Health Care Select Sector SPDR ETF (XLV) fell that day. ABT accounts for ~2.4% of the total holdings of XLV.
Device approval
Abbott's Freestlye Libre received a CE Mark (European Conformity) in 2014 and was approved for children and teens in Europe in 1Q16. However, the device is not available for sale in the United States. The professional version of the device, Freestyle Libre Pro, was approved by the FDA (U.S. Food & Drug Administration) in September 2016. The consumer version is under review in the United States and is expected to be launched in the second half of 2017.
In diabetes, Freestyle Libre is a breakthrough product that uses glucose-monitoring technology. The product eliminates the need for patients to stick their fingers repeatedly for blood tests. It uses a disposable sensor and an electronic reader to wirelessly read the test data.