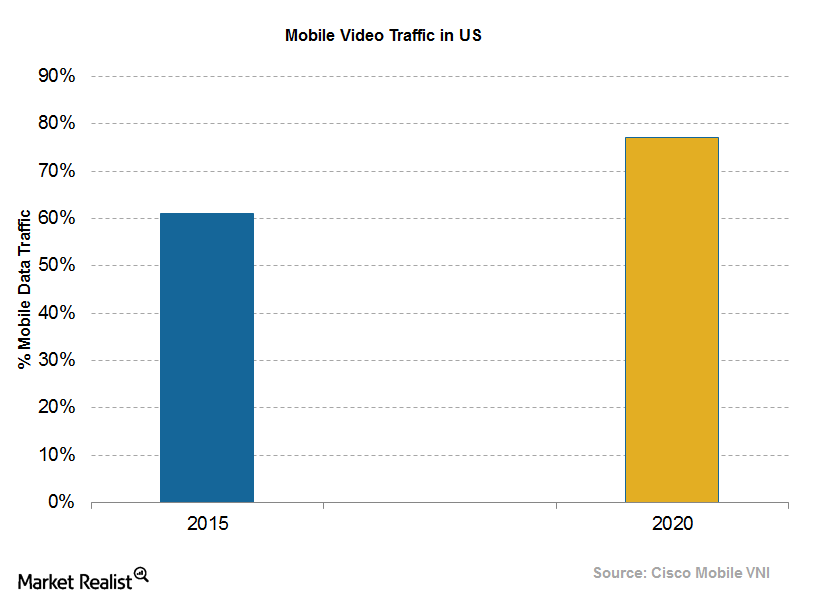 Why T-Mobile Isn't Concerned about Comcast's New Wireless Service
MVNO agreement with Verizon
Cable companies such as Comcast (CMCSA) and Charter Communications (CHTR) remain upbeat about the prospects for their MVNO (mobile virtual network operator) business with Verizon (VZ). The relationship between Verizon and Comcast dates back to 2011.
A FierceCable report noted that in 2011, Verizon had purchased an AWS-1 (Advanced Wireless Services) spectrum from Comcast, Bright House Networks, Cox, and Time Warner Cable. As a part of this agreement, Verizon had offered access to use the company's wireless network "in a potential MVNO offering."
During the recent T-Mobile's 1Q17 earnings conference call, T-Mobile's management reiterated that it is not concerned about cable MVNOs as competitors and that it would be interesting to see what occurs in 2017.
Article continues below advertisement
Comcast and Charter Communications
According to a FierceWireless report on May 8, 2017, "Comcast and Charter will join forces as they take on the four major carriers in an extremely competitive U.S. wireless market. The regionally distinct cable companies said they will partner as they leverage separate MVNO deals with Verizon, sharing technology and information on best practices regarding marketing, pricing, back-office infrastructure and other items. They'll also work together to negotiate deals with handset manufacturers and other vendors."
If successful, this partnership could mark a significant threat to big wireless carriers like AT&T (T), Verizon, T-Mobile (TMUS), and Sprint (S) by intensifying the competition.
Rise in video traffic
According to Cisco Systems' (CSCO) VNI (Visual Networking Index) at the end of 2015, video constituted ~61% of mobile data traffic in the United States. It is anticipated that by the end of 2020, this figure would expand to ~77% of mobile data traffic in the United States.