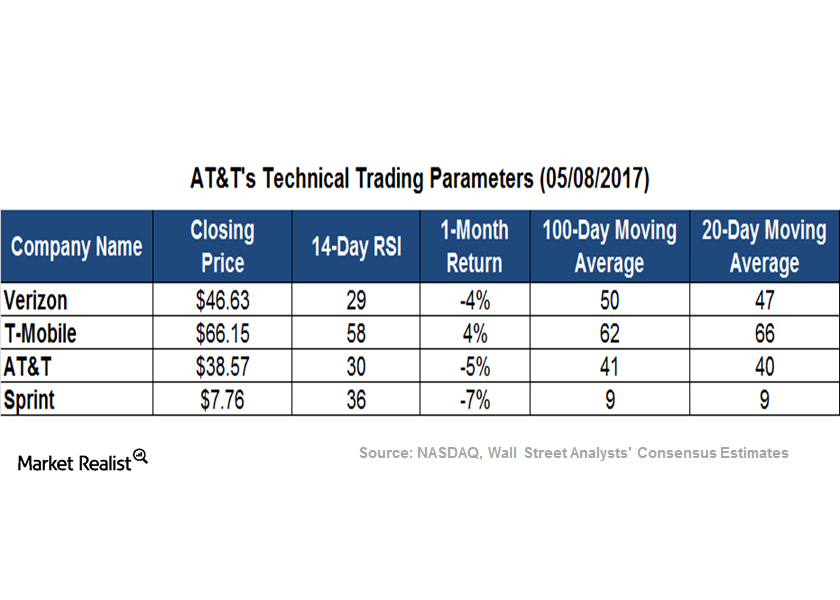 What AT&T's Technical Indicators Suggest
Technical indicators
Traders and investors analyze technical indicators when making market entry and exit decisions. Moving averages and RSI (relative strength index) are among the most widely used technical indicators.
Generally, an RSI of below 30 signifies that a stock has been oversold, while an RSI of above 70 indicates that a stock has been overbought. In this part of the series, we'll look at AT&T's (T) technical indicators and compare them with those of other telecom companies.
Article continues below advertisement
Relative strength index
Verizon, AT&T, and Sprint currently have 14-day RSI readings of 29, 30, and 36, respectively, which leads traders to believe that the stocks are oversold. Meanwhile, T-Mobile currently has a 14-day RSI reading of 58.