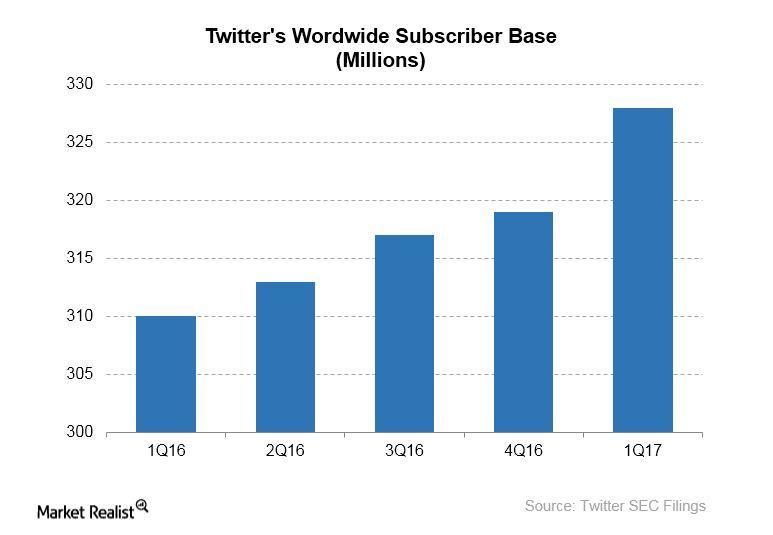 Does Twitter's Future Hinge on AI?
By Neha Gupta

Nov. 20 2020, Updated 4:23 p.m. ET
Twitter taps AI for platform cleanup
Twitter (TWTR) is leveraging artificial intelligence (or AI) to make its social network platform more appealing to users as it tries to attract more subscribers.
Twitter announced earlier this year that it was deploying AI to crack down on bad actors on its platform. Acts of harassment and other forms of abusive behaviors have caused many people to shut down their Twitter accounts, undermining Twitter's efforts to grow its subscriber base. With AI, the company can quickly detect and take action against offensive accounts, reducing the risk of subscribers leaving the network because of abuse.
Article continues below advertisement
Subscriber growth accelerates after Twitter gets tough on abusers
Twitter is using Watson, IBM's (IBM) cognitive computing technology, to police its platform. Looking at the progress the company made in 1Q17 in terms of subscriber gains, it seems that leveraging AI to help with platform cleanup is bearing fruit.
Twitter reported adding 9.0 million monthly subscribers in 1Q17, more than the average of 2.3 million monthly subscribers that analysts expected it would add. That saw the company's user base swell to 328.0 million, as shown in the chart above.
Improving platform engagement
Twitter is also using machine learning, an arm of artificial intelligence, to improve content discovery and to direct relevant tweets to its subscribers, leading to more user engagement. By improving user engagement, Twitter can draw more advertisers or inspire existing ones to spend more money on the site. Jack Dorsey, the CEO of Twitter, who also serves as the CEO of Square (SQ), noted that he sees AI having a positive impact on society at large.
Billionaire investor Mark Cuban said recently that he started buying Twitter shares because he was impressed with the way the company is applying AI.
Twitter's competitors Facebook (FB) and Google, an Alphabet (GOOGL) company, are also deploying AI to fight fake news on their respective platforms.