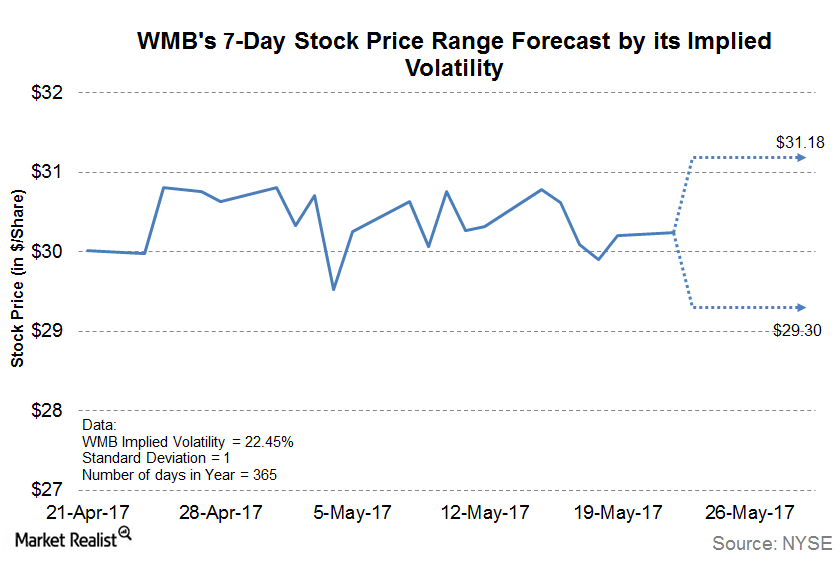 Can Williams Companies Gain Upward Momentum?
Williams Companies' moving averages
Williams Companies (WMB) is currently trading 1.4% above its 50-day SMA (simple moving average) and 2.6% above its 200-day SMA. This performance might indicate bullish sentiment.
Article continues below advertisement
Williams Companies' implied volatility
Williams Companies' 30-day implied volatility of 22.45% is higher than the sector average of 14.0%. Based on the closing price of $30.24 on May 22 and assuming a normal distribution of prices, Williams Companies' stock may trade in the range of $29.30–$31.18 in the next seven days. The price range calculation in the above graph uses one standard deviation, which means that the stock price is expected to be within this range 68.0% of the time.