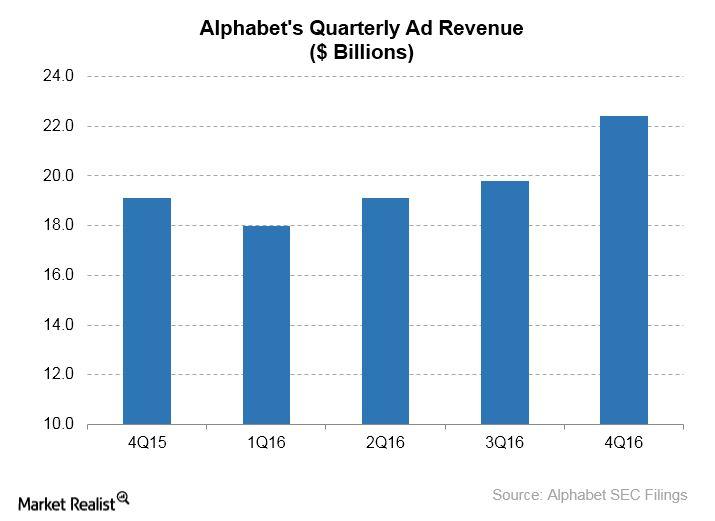 Why Google is Tough on Symantec
By Neha Gupta

Apr. 13 2017, Updated 9:06 a.m. ET
Questioning security certification
Alphabet's (GOOGL) Google has problems with the manner in which Symantec (SYMC), an Internet security provider, handles website security certifications. Last month, it claimed that Symantec carelessly issued 30,000 security certificates, endangering the security and privacy of Internet users. Symantec rejected the claims, but Google said that the outcome of its investigation made it lose confidence in Symantec's certification practices. As a result, Google threatened to lower the trust level of Symantec certificates on its Chrome browser.
Article continues below advertisement
This incident is not the first time Google has criticized Symantec's web certification practices. In 2015, it claimed that Symantec had misused several certificates. In response, Symantec stated that the certificates Google claimed had been misapplied were issued during routine testing and that there was nothing malicious behind them.
Protecting the business
Pressing Symantec for better certification practices is one of the measures Google is taking to protect its business. When people are confident about their online safety, Google wins more usage of its services and higher revenue. Alphabet generates the bulk of its revenue from advertising, which comes through the usage of its Internet search tool and YouTube videos. The above chart shows Alphabet's advertising revenue for the last five quarters.
Avoiding trouble with regulators
Google, Facebook (FB), and other US (SPY) Internet companies are already facing the threat of more stringent privacy rules in Europe (EFA). Therefore, pushing those responsible for Internet security to up their game can also be seen as an attempt by Google to avoid run-ins with authorities that could result in the company being fined or its reputation being tainted.