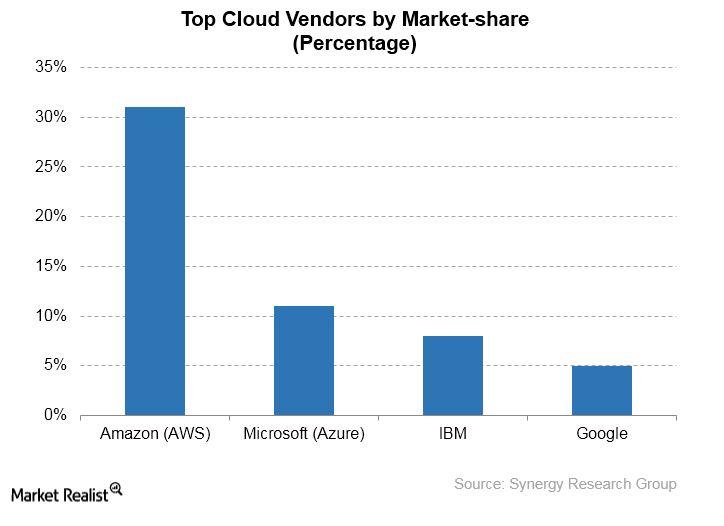 Why Google Acquired 1,200 Acres of Land in Reno
By Ruchi Gupta

Dec. 4 2020, Updated 10:53 a.m. ET
Google pays $29 million for Nevada land
Google, an Alphabet (GOOGL) company, recently bought a 1,210-acre piece of land in Reno, Nevada, for $29.1 million, according to a Wall Street Journal report. The land is located just a few miles from where Tesla (TSLA) is building its $5 billion battery facility called the Gigafactory.
Google bought the land through a subsidiary called Silver Slate, suggesting that the company may have tried to cover its tracks in the transaction.
Article continues below advertisement
Cloud data center
The report, quoting unnamed sources familiar with Google's plan, states that the company intends to use the land to set up a data center, which is likely to be a cloud data center. 
Google has been expanding its cloud computing infrastructure to more regions in and outside the United States (SPY) as it works to close the gap with cloud leaders Amazon (AMZN) and Microsoft (MSFT). As such, a Nevada data center would enable the company to strengthen its cloud position.
Self-driving vehicle testing
Considering the legislative works underway in Nevada, it's possible Alphabet could also use its newly acquired land in the state to advance its autonomous driving program. 
Nevada is pursuing legislation that would pave the way for driverless vehicles to operate as taxis in the state. Waymo, another Alphabet division, is developing self-driving technology that could be used to power driverless taxis. Waymo could use the land that remains after Google builds its data center to set up a research center and a depot to manage its autonomous taxis.
Ford Motor Company (F) and Uber are also eyeing the taxi market with their autonomous driving technologies.