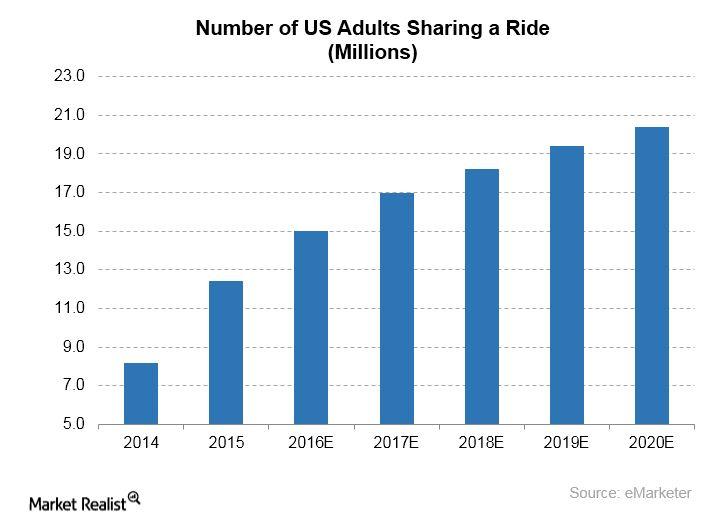 How Uber Is Cutting Ties with Alphabet
By Ruchi Gupta

Dec. 4 2020, Updated 10:52 a.m. ET
Uber developing native map technology
The recent suing of Uber by Alphabet's (GOOGL) Waymo over allegations of theft of self-driving technology only tells part of the story of these former allies, who are increasingly pulling in opposite directions.
Uber is seeking independence from Alphabet's mapping technology. The company is investing $500 million in its own digital maps program, which, if successful, could reduce or eliminate its reliance on third-party maps such as Google Maps for its ride-hailing operations. According to Uber, the third-party maps it uses don't fully meet its needs, and that's why it's developing its own.
Article continues below advertisement
Deciding on the fastest route to take
The native maps that Uber is building will initially guide its drivers on certain aspects of traffic such as specific locations to pick up or drop off passengers. Drivers will also use the maps to determine the fastest and most efficient routes to their destinations, saving time and fuel. In the future, the maps function could guide Uber's driverless cars, leading to a better customer experience, as the adoption of ride-hailing services is on the rise.
According to eMarketer, 17 million US adults will share a ride in 2017, with that number growing to 20.4 million by 2020, as we can see above.
Taking control of navigation technology
If Uber is going to compete with Alphabet and the likes of Ford Motor Company (F) and General Motors (GM) in the taxi business involving the use of autonomous vehicles, then it's only wise that it takes control of its navigation technology. Maps will play a crucial role in the ability of driverless vehicles to safely navigate roads and make route decisions. These are some of the issues that will inform customers' choices of autonomous driving services.
Uber began its native maps program in the United States (SPY), and it's expanded it to Mexico, South Africa, and some Asian countries, including Singapore. The company tapped map experts from Google, Microsoft (MSFT), and other companies to help it build its own digital maps.