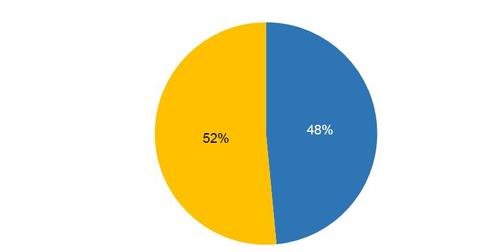 Google's Killing of Captcha Is a Subtle Move That Speaks Volumes
By Ruchi Gupta

Updated
Google simplifies online screening
Alphabet's (GOOGL) Google no longer requires users of its Internet services to transcribe text, identify what's in an image, or check a box to prove they're human beings and not robots.
For years, Captcha, which is what required you to do the above, was used to distinguish between humans and robots online. However, most Internet users didn't enjoy the screening process.
Article continues below advertisement
Captcha remains visible to robots
By doing away with Captcha on its sites and platforms, Google said it had come up with a better way to determine whether a user is human or robot. If its systems that work in the background determine that a human is trying to access an account, they'll allow easy access. However, if they detect activities that betray a robotic hand, Captcha will come up to help determine who is behind a suspicious action.
Bad actors on the Internet not only use bots to try to steal data from other people, they also use them to deny people access to information they want by jamming websites or servers with artificial traffic. According to security company Imperva, bots generated 61.5% of Internet traffic in 2013, dwarfing human traffic at 38.5%.
However, there was a change of guard in 2015, when humans accounted for 51.5% of web traffic, compared to 48.5% from non-human sources.
Bots taking over the Internet is dangerous, because they can adversely impact users' experiences, leading to revenue losses for ad-supported companies such as Google, Facebook (FB), Twitter (TWTR), and Snap (SNAP).
Making the Internet safer
As subtle as removing Captcha may be, it sends a powerful message about Google's behind-the-scenes activities to make the Internet safer and reduce the risks to its core business. The move also shows that Google is a consumer of the advanced technologies—such as artificial intelligence—that it spends billions of dollars (UUP) to develop.