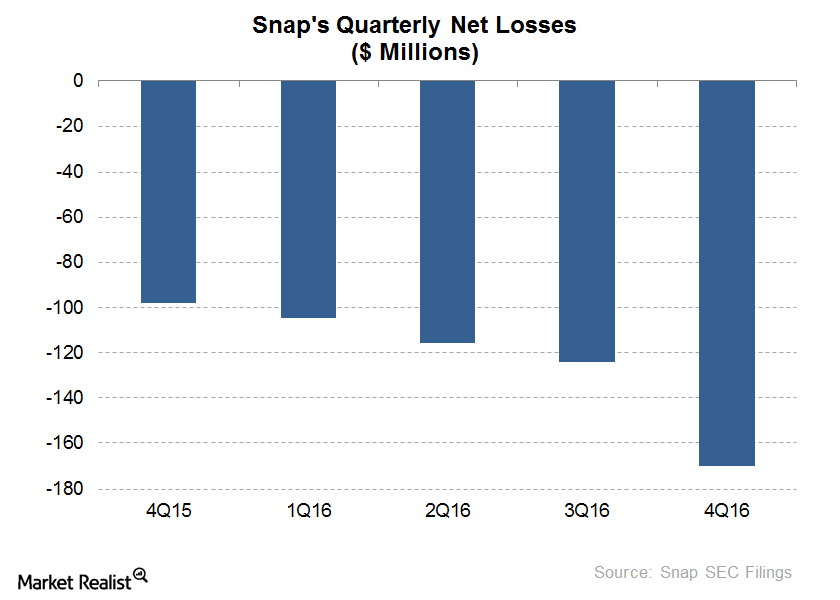 Snap's Voting Rights Are Controversial
By Neha Gupta

Mar. 3 2017, Updated 1:35 p.m. ET
No voting rights
Snap (SNAP) ran a successful IPO (initial public offering). The stock rose more than 44% on the first day of public trading. However, there's a simmering issue regarding who controls the company. None of the 200 million shares floated in the IPO have voting rights. Instead, Snap's co-founders—Evan Spiegel and Robert Murphy—control the company. There's a provision that if one of the co-founders dies, the other co-founder will have all of the voting rights.
Article continues below advertisement
Snap's stock structure has shares in three classes—Class A, Class B, and Class C. The co-founders have holdings in all of the share classes. Each share that they own carries ten votes. Early investors in the company, such as venture capital firms, are entitled to one voting right per share. The rest of the shareholders, mostly those who bought into the company's IPO, have no voting rights. They don't have a say in how the company is run.
Snap has been losing money since it was founded in 2011.
The above chart shows a trend in Snap's quarterly losses.
Controversial stock structure
Snap's stock structure places the power in its co-founders' hands. The structure had been challenged long before the company went public. Institutional investors such as BlackRock, T. Rowe Price, and Vanguard Group aren't happy with Snap's idea of stripping shareholders of voting rights. They consider that an affront to corporate governance transparency.
By deciding to concentrate too much power in too few hands, Snap seems to have learned a lesson from Facebook (FB), Alphabet's Google (GOOGL), and Apple (AAPL).
Snap's IPO was the largest in the US since Alibaba's (BABA) listing in September 2014.