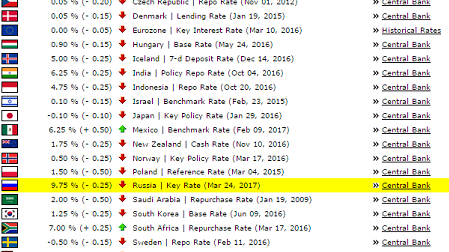 Why Markets Are Wondering about Trump's Policies
By VanEck

Updated
VanEck
BUTCHER: How do you expect the Trump administration to affect your outlook?
VAN ECK: As an investor, you have to filter out a lot of the noise and just look at the fundamental policies, and break it down that way. Fiscal policy will be more stimulative because Trump will cut corporate taxes. And investors realize that monetary policy is going to have to tighten to offset that. Net-net, you have a plus and minus that balance each other out. It means a little bit more of a pro-growth outlook, and growth around the world is rising.
On trade, we do not foresee a big jolt to current policy. There will be a lot of political rhetoric around it, some changes and renegotiation of treaties, but we just cannot see it being a major growth inhibitor in 2017.
On fiscal policy, will Congress, Paul Ryan, and the Democrats allow greater overall spending, or will they combine it with longer-term adjustments to the budget that reduce the U.S.'s debt growth? That's the real question.
Article continues below advertisement
Market Realist
In this part of the series, we'll discuss Donald Trump's potential tax reforms, Fed rate hikes, and rising debt problems.
Potential tax reforms
Donald Trump's corporate tax plans have the potential to infuse a great deal of liquidity in the economy. He intends to slash the personal income tax for families in the top-tier bracket by ~17 percent points. He also proposed a cut in corporate income by 57%. However, these populist policies will have to be coupled with GDP growth of 3%, according to Trump during his campaigns.
The tax reforms will play a big role in sustaining the valuations of the S&P 500 Consumer Discretionary Select Sector (XRT) (XLY). The sector is trading at a PE ratio of ~20x based on EPS estimates for 2017. The boost in consumer earnings might be offset by the Trump administration's border adjustment tax.
Article continues below advertisement
Fed rate hike
VanEck, the World Bank, and BlackRock are maintaining their pro-growth outlook considering the strong macroeconomic indicators like GDP, unemployment, personal income, and inflation. BlackRock expects the rising Fed rates to restore yields on cash and other safe assets to meet the demand of the yield-seeking investors of higher-risk fixed income sectors. BlackRock also foresees narrowing interest rate differentials between the US and the rest of the world in the interest of global growth prospects. The chart below shows central banks' interest rates in various countries.
Rising debt problems
Total US debt stands at ~$20 trillion as of March 2017. The debt level has gone up tenfold in the past 32 years. Donald Trump's new budget blueprint doesn't include his tax, social security, and Medicare plans. It involves his defense expenditure plans, driving them up by $54 billion at the cost of non-defense expenditures. We'll discuss this in more detail in the next part of the series.