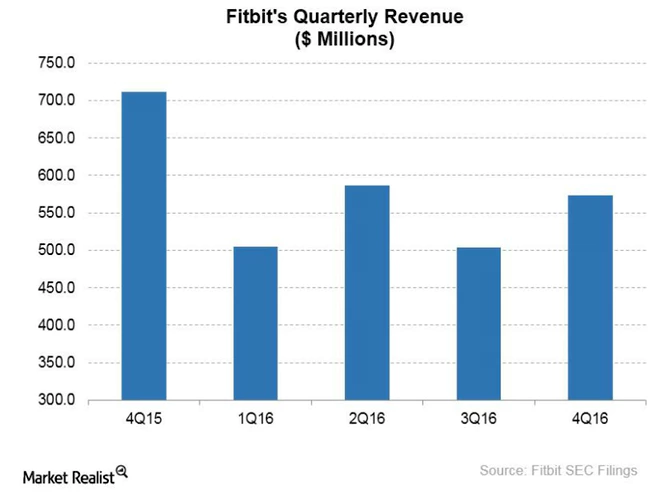 Fitbit's Team Strategy: The Benefits of Acquisitions and Partnerships
By Adam Rogers

Nov. 20 2020, Updated 4:04 p.m. ET
Acquiring Pebble could make Fitbit more competitive
In 2016, Fitbit (FIT) inked a deal with Pebble to harvest certain Pebble assets, now that the latter company has begun shutting down operations amid stiff competition in the smartwatch market. This move could cause problems for Apple (AAPL) because Pebble and Apple compete in the smartwatch market.
But while Fitbit has a clear lead in the fitness tracker market, Apple still leads in the smartwatch space. By adding Pebble's assets to its portfolio, Fitbit could develop enhanced fitness devices that could give Apple a run for its money in the smartwatch market.
Article continues below advertisement
Medtronic's diabetes care strategy
Medtronic (MDT) is one of the major players in the diabetes care device market. It's been focusing on its diabetes portfolio in recent years, aiming to expand its market share in this potential growth segment.
On December 7, 2016, Medtronic announced its partnership with Fitbit in the creation and integration of diabetes care platforms for type 2 diabetes patients. Fitbit's iPro2 myLog App aims to help patients monitor their physical activities and glucose levels, which they can then share with their healthcare team, enabling more efficient care management. The combined data should help generate meaningful insights into patients' activity levels and the related effects on their glucose levels.
Nokia to stir fitness tracker competition
Meanwhile, Nokia (NOK) has begun to reveal why it acquired Withings, a leader in the connected health market, and the signals Nokia is sending about its plans for Withings could hike Fitbit's (FIT) stress level. It appears that Nokia aims to rebrand Withings' portfolio of products, including smartwatches optimized for fitness tracking.
Nokia also intends to use the technology that Withings has brought on board to create more "medical-grade devices," as described by Nokia chief Rajeev Suri. Withings' products are used to monitor heart rate, steps, and distance traveled—functions that parallel Fitbit's main functions.
In the next and final part of this series, we'll take a closer look at the analyst recommendations for Fitbit.