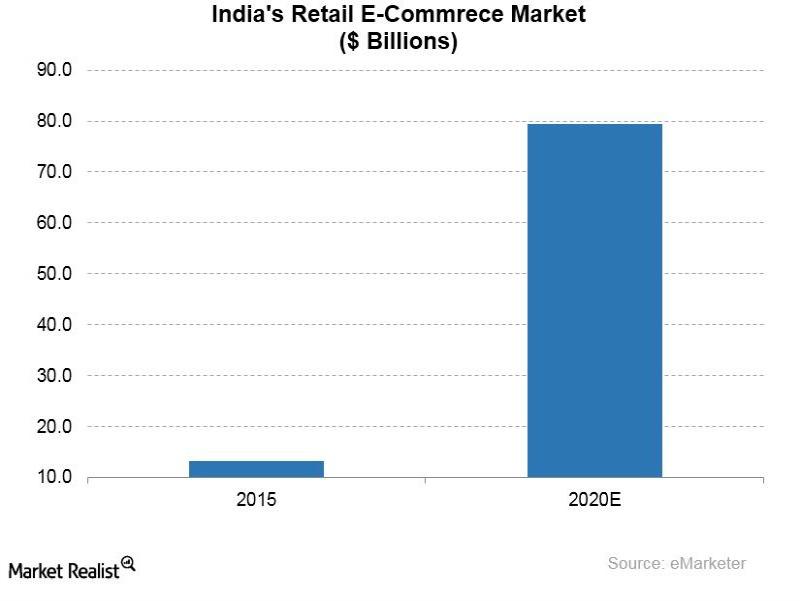 Should Apple Worry about Samsung's Mobile Payment Moves?
Samsung Pay versus Apple Pay
Samsung (SSNLF) is making digital payment moves that could cause Apple pain in certain Asian markets. The company recently moved to add new shopping and rewards features to its mobile payment service, Samsung Pay, in South Korea, which is the company's domestic market.
Although Apple (AAPL) hasn't launched its rival service, Apple Pay, in the country, there are rumors the company is in discussions with South Korean authorities to launch Apple Pay in the market.
Article continues below advertisement
India is a potentially lucrative digital market
Around the time Samsung Pay added a direct purchase and rewards program for Korean users, the service also went live in India, another market where Apple Pay is absent. With a population of ~1.3 billion people, an expanding middle class, and deepening Internet and smartphone penetration, India's digital market is hotly pursued by large technology brands such as Amazon (AMZN), Alibaba (BABA), and Microsoft (MSFT).
Research firm eMarketer estimates that India's retail e-commerce sales could grow to $79.4 billion by 2020 from $13.3 billion in 2015. The chart above depicts the growth projection.
Samsung Pay Mini could be disruptive
Samsung is also working on a simplified version of Samsung Pay that would be available to all Android users, even those who don't own a Samsung device. Given how Apple and Samsung have largely restricted their flagship payment services to their native premium handsets, Samsung Pay Mini could be a game-changer.
Samsung Pay Mini could see rapid adoption in many emerging markets, including key ones such as India, giving Samsung an edge over Apple in the mobile payment space.