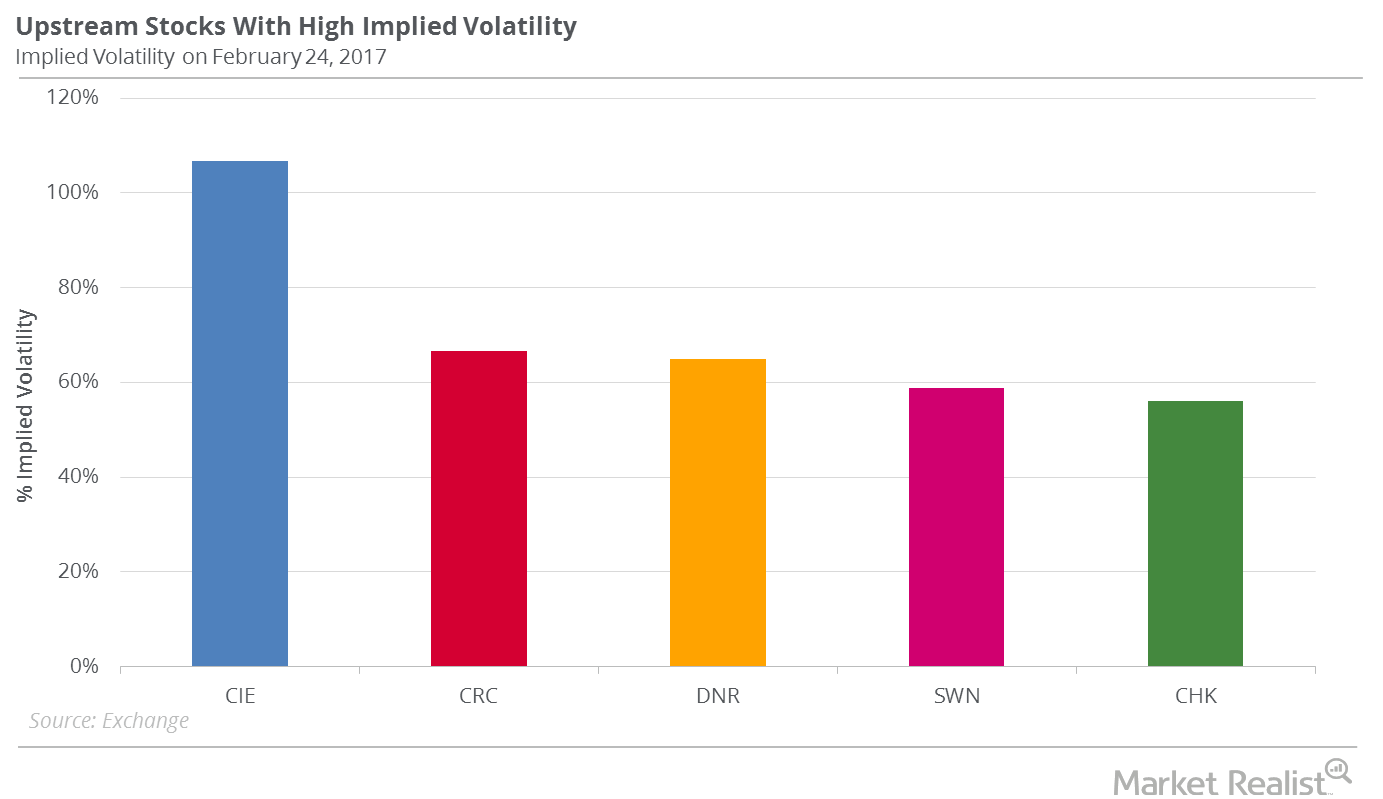 Why Southwestern Energy's Implied Volatility Rose
High implied volatility upstream stocks
Cobalt International Energy's implied volatility was 106.7% on February 24—about 0.2% more than its 15-day average. High implied volatility in a stock reflects large movements in the stock or the market's expectation of large movements in its price. In the next part, we'll analyze Cobalt International Energy's price returns.
Let's take a look other upstream stocks with high implied volatilities on February 24, 2017:
Article continues below advertisement
The rise in Southwestern Energy's implied volatility compared to its 15-day average is the largest among the five upstream stocks with the highest implied volatilities. Its implied volatility rose 3.5% on February 24, 2017. On the same day, the stock fell ~12%. On February 23, 2017, Southwestern Energy announced its 4Q16 earnings. It reported a net loss of $0.08 per share.
Low implied volatility upstream stocks
On February 24, 2017, Occidental Petroleum (OXY) had the lowest implied volatility among upstream stocks that are part of the SPDR S&P Oil & Gas Exploration & Production ETF (XOP) at ~18.9%. Its implied volatility was 1.8% below its 15-day average.
Let's look at some other upstream stocks with low implied volatilities on February 24, 2017:
A pattern emerges when we compare high implied volatility stocks with low implied volatility stocks. Most high volatility stocks are small upstream energy companies with weak financial metrics. Stocks with lower volatilities tend to be large companies in more solid financial situations.
In the next part of this series, we'll look at these upstream stocks' returns.