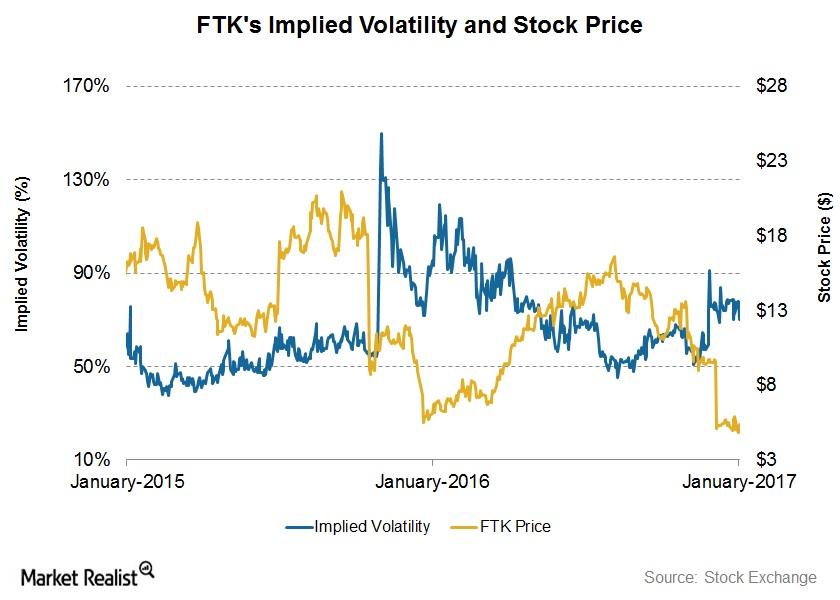 What Does Flotek Industries' Implied Volatility Suggest?
Flotek Industries' implied volatility
Article continues below advertisement
Implied volatility for FTK's peers
What does implied volatility mean?
Implied volatility (or IV) reflects investors' views of a stock's potential movement. However, IV doesn't forecast direction. Implied volatility is derived from an option pricing model. Investors should note that suggested prices based on implied volatility can be uncertain.
On December 7, 2016, FTK's implied volatility shot up after the news of an investigation by a law firm. The investigation related to potential securities laws violations by FTK in connection with certain previous financial statements. FTK's stock price tumbled 15% on December 7 compared to the previous day's close.
Next, we'll discuss investors' short interest in Flotek Industries.