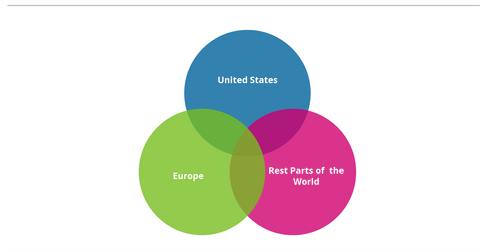 What Does Ray Dalio Think about Populism?
By Sarah Sands

Updated
Ray Dalio on populism
In an interview with CNBC, Ray Dalio said he believes that populism is a great market concern in the current environment. According to him, the concept of populism is getting more attention in the present scenario.
Donald Trump's protectionist approach of "buy American, hire American" is an example of populist ideology.
Article continues below advertisement
Is populism becoming more influential?
Legendary investor Dalio believes that populism is becoming more influential than the central bank's rate hike decision. He thinks that the ideology is gaining momentum not only in the US (VFINX) (SPY) (QQQ) but also in Europe (IEV) (VGK). Dalio said, "Right now as an influence [populism] is more important than central banking. This is the first year I would say politics is more important. If you look at Europe as a whole and you're going to say what is the greatest threat to the European Union? It is not the debt crisis. It is not central bank policy. It is the movement of populism."
Trump's economic policy aims to create jobs in the United States (IWM) (IVV) so that all Americans can find employment and see wage growth. Towards this aim, Trump also announced his proposed investment plan. One month after Trump's win, Dalio said that the US economy (VFINX) and the whole world will experience an ideological shift. As most of Trump's cabinet positions have been filled by prominent businesspeople, he is expecting a massive change in this political period.
In the next part of this series, we'll analyze Ray Dalio's view on the trade relationship between the US and China.