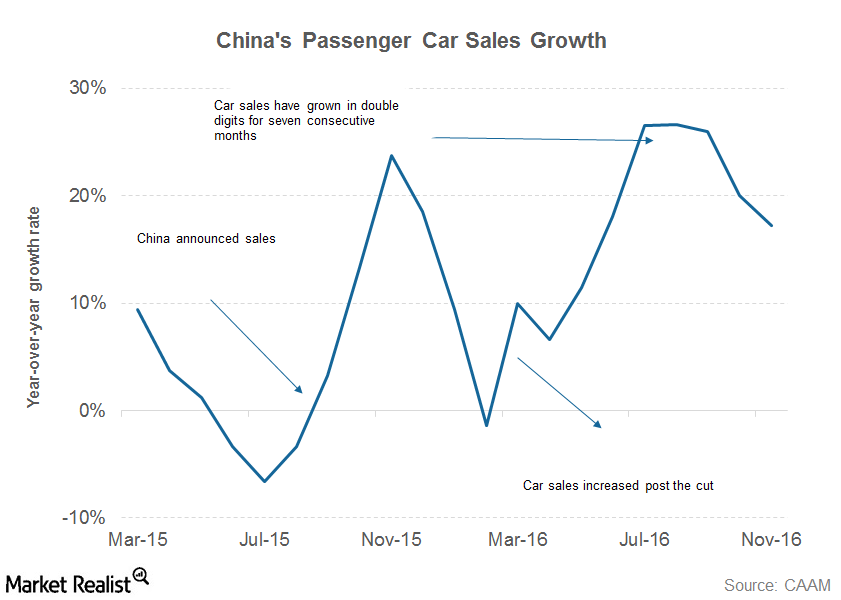 Must Know: What Could Drive Aluminum Demand in 2017?
Aluminum demand
The automotive, construction, and packaging sectors are among the largest aluminum end users. While the packaging sector's demand is more or less stable, the construction and automotive sectors' demands tend to influence global aluminum demand.
In this article, we'll explore the different factors that could drive global aluminum demand in 2017.
Article continues below advertisement
Chinese demand
Some Chinese cities have tightened their homebuying rules to prevent overheating in the property market, which could have an impact on the country's real estate market. This change could hurt aluminum demand.
On September 30, 2015, China reduced the sales tax for cars with engines smaller than 1.6 liters to 5% from the previous rate of 10%. The move boosted China's car sales in 2016. China raised the purchase tax to 7.5% effective January 1, 2017, and it plans to restore the tax rate to 10% starting in 2018. In our view, even with the tax break extension—albeit at a lower rate—China's car sales may not see a major expansion in 2017.
According to Société Générale on December 29, 2016, "China is poised to abandon its 6.5 percent growth target sometime in the next two years as leaders push to contain asset bubbles and financial leverage." If China's economic growth rates cool further, we could see the impact on aluminum prices.
Global scene
US automobile sales could also see stagnation, if not a slowdown, in 2017. Some analysts also expect car sales in Europe to moderate in 2017 after two years of rapid growth.
More than a slight moderation in demand, the possibility of rising supply from China is a bigger threat to the aluminum industry. Lower-than-expected Chinese supply (ACH) was a key driver of aluminum prices last year. Lower Chinese aluminum exports are positive for producers (XLB) such as Alcoa (AA), Century Aluminum (CENX), and Norsk Hydro (NHYDY).
In the next article, we'll explore how Chinese supply could play out in 2017.