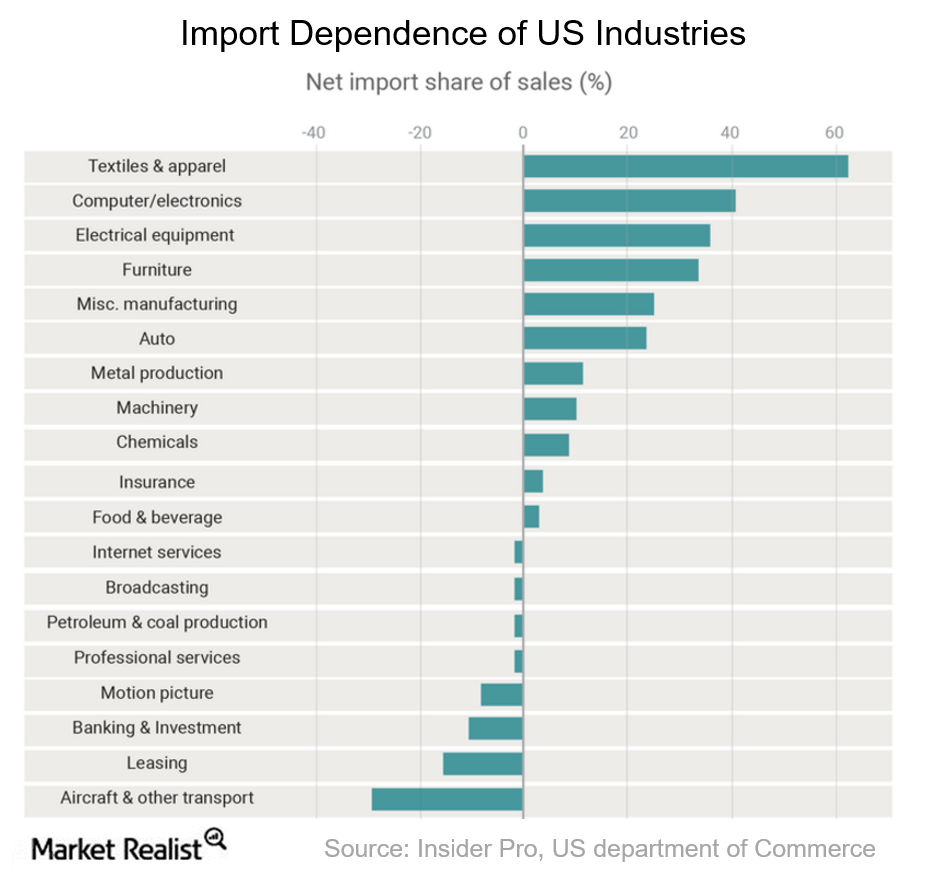 How Do Border Adjustment Taxes Affect Apparel Companies?
More on border adjustment taxes
In a recent interview with The Wall Street Journal, President-elect Donald Trump talked about his views on the proposed border adjustment taxes and the continuous strengthening of the US dollar. This boosted the stock prices of major import-dependent apparel stocks.
In this article, we'll talk about how the border tax impacts the apparel sector. In the next section, we'll discuss the impact of a stronger dollar on clothing companies.
Article continues below advertisement
Border adjustment tax and the apparel sector
Border adjustment tax is the core of GOP's "A Better Way" blueprint, which was released in June 2016. Under this tax measure, taxes would be levied on imports, while exports would be exempted.
The rationale behind exempting exports is that exports alone bear the impact of US taxation, while imports don't. This kind of tax structure is expected to encourage production in the United States while bringing back jobs.
However, retailers, who heavily depend on imports, have voiced their concerns about the proposed tax structure, saying that the measure will inflate their tax bills, forcing them to raise prices.
According to the Financial Times, ~95% of apparel sold in the United States has been manufactured abroad. Companies such as Ralph Lauren (RL), Phillips-Van Heusen Corporation (PVH), VF Corporation (VFC), and Nike (NKE) outsource almost all of their manufacturing to global manufacturers and don't directly operate their production facilities.
Experts estimate a 300%–500% rise in the tax bills of apparel companies if the border-adjustment regime is imposed.
Investors looking for exposure to the above-mentioned apparel stocks can invest in the SPDR Consumer Discretionary Select Sector ETF (XLY). XLY invests ~3.5% of its portfolio in NKE, PVH, and RL combined.