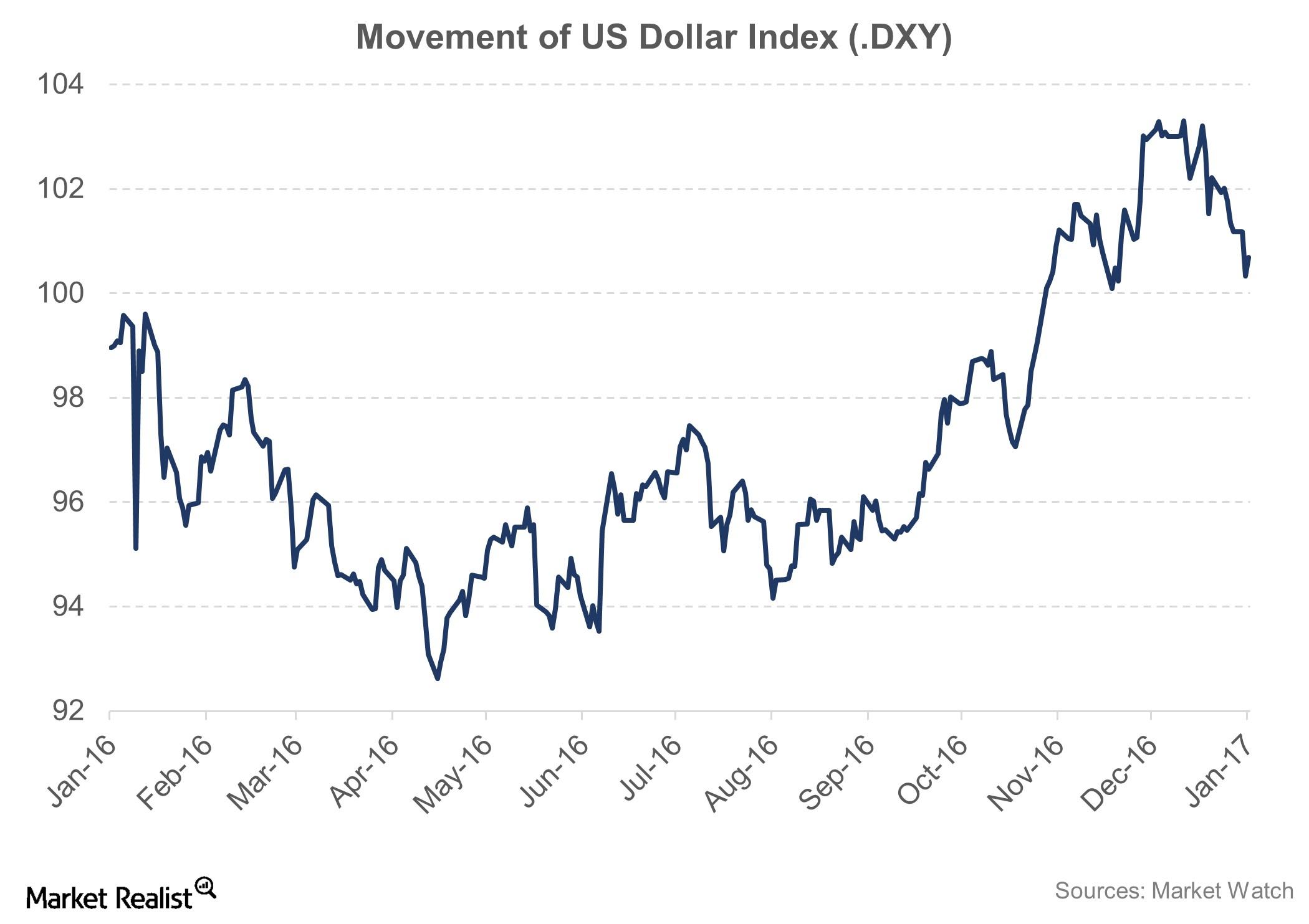 How a Stronger Dollar Affects Apparel Companies
US dollar rose 3.7% in 2016
The US dollar rose for the fourth straight year in 2016. The US Dollar Index (DXY), which weighs the dollar against six major currencies, rose 3.7% during the year. Its fourth-quarter gains were ~7%, with half of that amount coming after Donald Trump's presidential victory.
Article continues below advertisement
What Trump had to say
The proposed border adjustment tax regime, which we discussed in the previous section, is expected to strengthen the US dollar even more. To this, Trump said in his interview with The Wall Street Journal that the US dollar was already very strong.
China, which controls its currency movements, was one of the major factors behind the strengthening of the dollar. "Our companies can't compete with them (Chinese companies) now because our currency is too strong. And it's killing us," said Trump.
How the appreciating dollar has affected apparel companies
Apparel companies have high exposures to international markets. Nike (NKE), Phillips-Van Heusen Corporation (PVH), VF Corporation (VFC), and Ralph Lauren (RL) derive 55%, 45%, 38%, and 34% of their revenues, respectively, from international markets. As a result, their top and bottom lines are heavily impacted by the strengthening of the US dollar.
For example, Nike reported a 12% rise in its European revenue in its last-reported quarter on a currency neutral basis. However, after including the negative impact of foreign exchange adjustments, its revenue growth was reduced to just 7%. Its operating profit in the region fell 23% YoY (year-over-year).
As a result, Trump's recent comments were received positively by the owners of apparel company stocks.
ETF investors seeking exposure to NKE, PVH, RL, and VFC can consider the iShares U.S. Consumer Goods ETF (IYK), which invests a combined 4.7% of its portfolio in these companies.