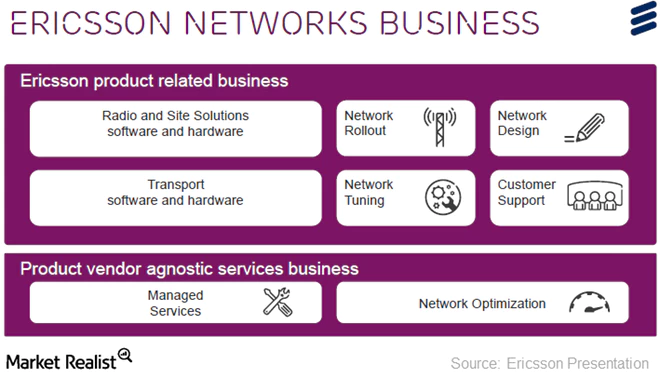 How Ericsson and Cisco Plan to Transform Vodafone's Networks
By Adam Rogers

Jan. 19 2017, Updated 4:05 p.m. ET
Vodafone Hutchison Australia will benefit from network transformation
On January 16, 2017, Ericsson (ERIC) and Cisco (CSCO) announced that they will overhaul and virtualize Vodafone Hutchison Australia's (or VHA) networks. The deal is the first major collaboration between Cisco and Ericsson in the telecom cloud infrastructure segment. Ericsson and Cisco already provide VHA with routing functions, so this collaboration is expected to help VHA provide better user experiences.
The network transformation will integrate VHA's mobile and fixed connections. The deal will enable VHA to become more agile and more focused on innovation, which should result in lower costs and capital expenditure.
Article continues below advertisement
Kevin Millroy, chief technology officer of VHA, said, "This transformation allows us to introduce new applications to drive innovation and improve customer services and user experience. The new infrastructure opens the door to new business models and markets, such as Internet of Things for Vodafone – we are excited about the future prospects this partnership offers."
Strategic partnership with Cisco
In late 2015, Ericsson announced a strategic partnership with Cisco that was intended to help both companies realize synergies of $1.0 billion by 2018. The partnership was also expected to help Ericsson penetrate the North American market, where Cisco was already a major player.
Both companies have faced challenges in the smartphone market, driven by lower demand. They're eager to provide better networking solutions by leveraging their capabilities in their particular fields. They've completed more than 60 deals since the start of this partnership. These deals could lower the rising competition from Nokia (NOK) and China's (FXI) Huawei.