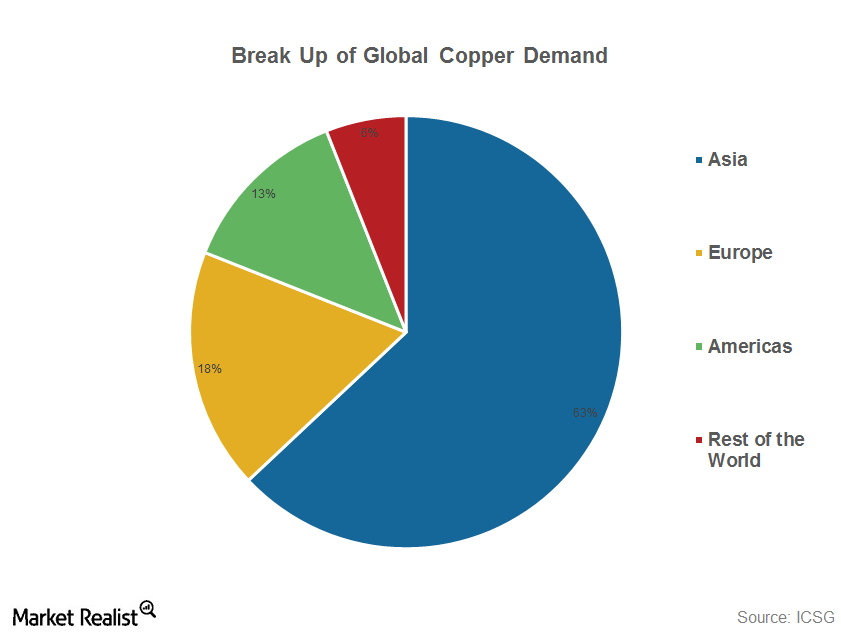 Will Freeport Follow Glencore and Restore Its Dividend?
By Mohit Oberoi, CFA

Nov. 20 2020, Updated 3:46 p.m. ET
Dividend
Both Freeport-McMoRan (FCX) and Glencore (GLNCY) suffered from the same issues last year—falling commodity prices and higher leverage ratios. Not surprisingly, both of these companies resorted to similar measures like asset sales and scrapping dividends to address investors' concerns. However, while Glencore restored its dividend, Freeport hasn't restored its dividend yet.
Article continues below advertisement
Will other miners follow Glencore?
Freeport investors might be wondering if they will also get their dividends back. In our view, Freeport and other miners like Teck Resources (TCK) might wait longer before they reverse their decision to cut their dividends.
First, there are concerns that commodity prices might not be able to sustain their recent gains. Miners (BHP) (RIO) might wait for the first few months of Donald Trump's presidency to analyze how his policies impact commodity prices.
Trump card
Trump's proposed infrastructure investments are positive for metal prices. However, if we see trade wars under Trump's administration, global economic activity could be jeopardized and metal prices could come under pressure. Notably, China is the largest consumer of most commodities.
China's metal demand could be impacted negatively if Trump acts on his rhetoric against Chinese imports. It remains to be seen if the expected increase in US demand could balance any fall in Chinese metal demand. Read Will Trump's Presidency Impact Chinese Copper Demand? to learn more.
Aggressive measure?
Notably, Glencore announced a share buyback program in 2014 just before commodity prices started to fall. As commodity prices fell, the company had to issue new shares at a much lower valuation the next year.
If commodity prices reverse their recent gains, Glencore's dividend reinstatement would start to look somewhat aggressive. Thanks to the company's debt reduction measures, it's in much better shape to cope with any fall in commodity prices.
Copper prices could be in a short-term bubble. Read Freeport Investors: is a Bubble Building in Copper Prices? to learn more.
You can also visit Market Realist's Copper page for ongoing updates.