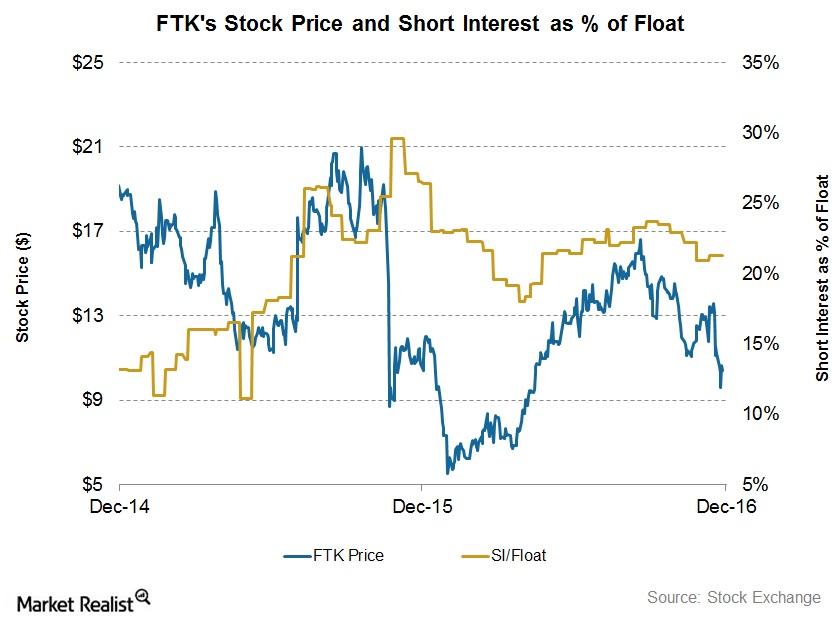 Short Interest in Flotek Falling: What Does It Mean?
Short interest in FTK
Article continues below advertisement
Implications of short interest in FTK and its peers
Short interest is the number of shares sold short, divided by the number of shares outstanding. A fall in short interest as a percentage of float, or a fall in short interest, indicates that fewer investors expect the stock's price to fall. Since September 30, FTK's stock price has fallen ~38%, despite the decrease in its short interest.
Since September 30, smaller market cap peer CARBO Ceramics' (CRR) share price has fallen 4%, McDermott International's (MDR) stock price has risen 55%, and Core Laboratories' (CLB) stock price has risen 6%. However, investors should note that the market could go against investor sentiment. Also, share prices could rise when investors start buying stock to cover their short positions.
Energy stocks are typically correlated with crude oil prices. Has FTK's correlation with the crude oil price increased? Let's find out in the following part of this series.