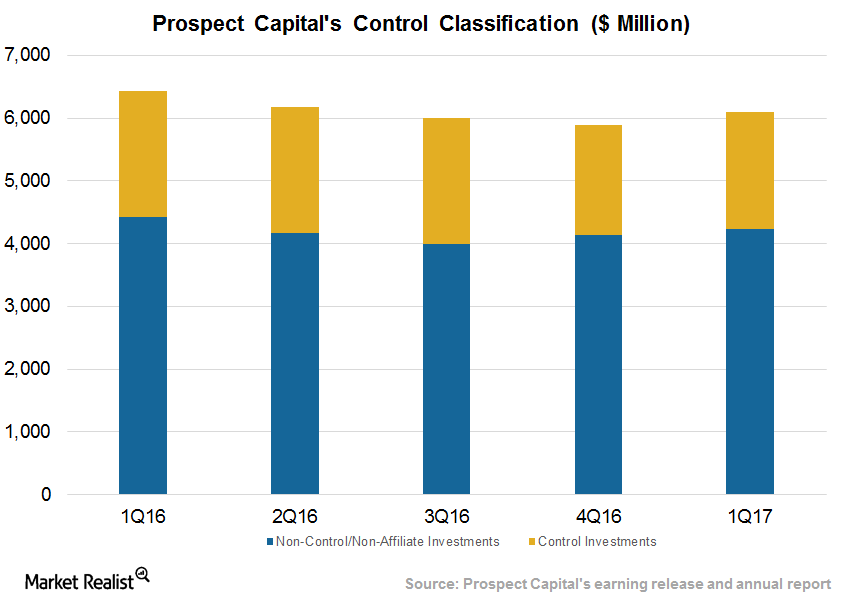 Originations, Retail Lending Are Key Drivers for Closed-End Funds
Originations amid competition
Closed-end funds (PEX) have seen subdued originations over the past few quarters. Quality originations commanding higher yields continue to drive closed-end funds' stock performances.
Fund managers are deploying multiple strategies and investing in new markets, which include online lending, structured lending, and retail clients. In 3Q16, originations and net investments rose for Prospect Capital (PSEC) and Ares Capital (ARCC), whereas it was a net investment exit for Apollo Investment (AINV) and BlackRock Capital (BKCC).
Meanwhile, Prospect Capital has been using multiple strategies for originations, including the following:
real estate investment
non-controlled agented and syndicated lending
control investment
online lending
structured credit investment
The company has also invested more than $350 million into an advanced investment pipeline for generating future growth.
Article continues below advertisement
Inorganic, organic options
In 2Q16, Ares Capital (ARCC) entered into a definitive agreement to acquire American Capital (ACAS) for a total consideration of $4.0 billion, or $17.40 per share. This acquisition should help to consolidate the industry, resulting in less competition in originations. The acquisition is also expected to help Ares expand its offerings in the retail segment. Ares is also building its SDLP (senior direct lending program) portfolio by entering into a joint venture with Varagon Capital Partners and AIG (AIG).
Overall, closed-end funds are expected to see subdued business in 4Q16. However, they could see improved yields in 2017, as the Federal Reserve is expected to raise rates in 4Q16. Originations will continue to be important drivers, and they may be helped by improving macroeconomic fundamentals and a stable global economy. Rising wages, lower unemployment, and lower oil prices could lead to improvements in real estate and retail lending.