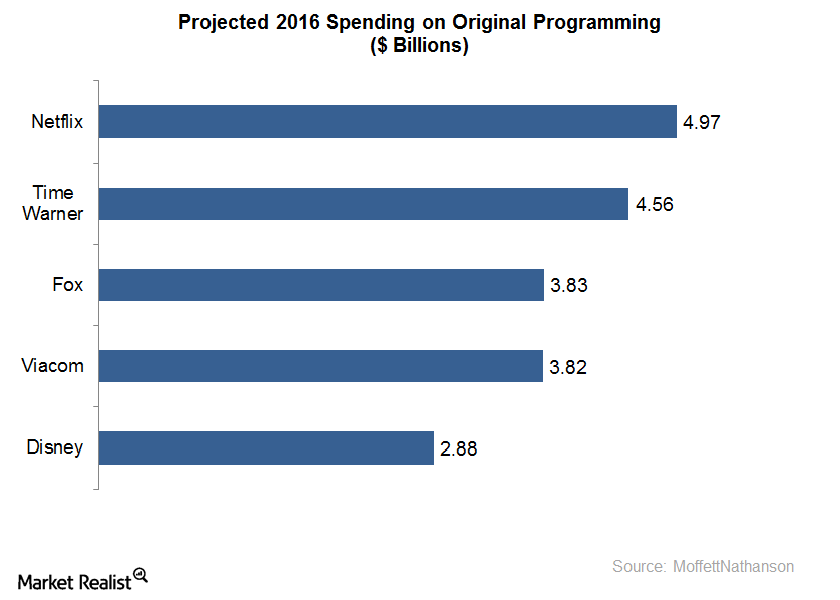 Why Amazon Video's Move Is a Headache for Netflix
By Ruchi Gupta

Aug. 18 2020, Updated 6:25 a.m. ET
Amazon video launches in 200 countries
Amazon (AMZN) has taken its streaming video service to more than 200 countries. Netflix (NFLX) completed a similar move early in 2016. However, Amazon Prime Video's global expansion threatens to put pressure on Netflix, which must struggle to stay ahead of Amazon or risk losing subscribers to the rival.
Because Amazon is charging only a fraction of what Netflix costs, Netflix is under pressure to show subscribers that there's value in paying a premium rate for its service. A basic package on Netflix costs $8 a month, while Amazon charges international subscribers $6 a month to access its video service. Amazon offers its video service free to international customers who have purchased its $100-per-year Prime membership.
Article continues below advertisement
The price war that Amazon has begun waging could cause Netflix to make price cuts in its service for international customers or offer a richer content menu than Amazon to prove there's value in staying with its network. The challenge is that a price cut or increased spending on content would weigh on Netflix's profits.
Additionally, outshining Amazon on the content front could be difficult. Amazon is investing equally heavily on content acquisition, including the production of original films. Netflix's content spending is expected to reach $5 billion in 2016. Amazon's annual content spending is estimated to be in the range of $4 billion–$5 billion.
Amazon has its eyes on e-commerce
While Amazon may be investing almost as much as Netflix in content while also charging a lower rate for its video service, the expenditure could actually benefit its core retail business. Amazon hopes to use its video service to get more shoppers on its Prime membership program. Amazon Prime members spend significantly more shopping on the company's e-commerce site.
Besides Amazon, Netflix faces competition from the streaming services of companies such as Alphabet (GOOGL), Sony (SNE), Dish Network (DISH), and AT&T (T).