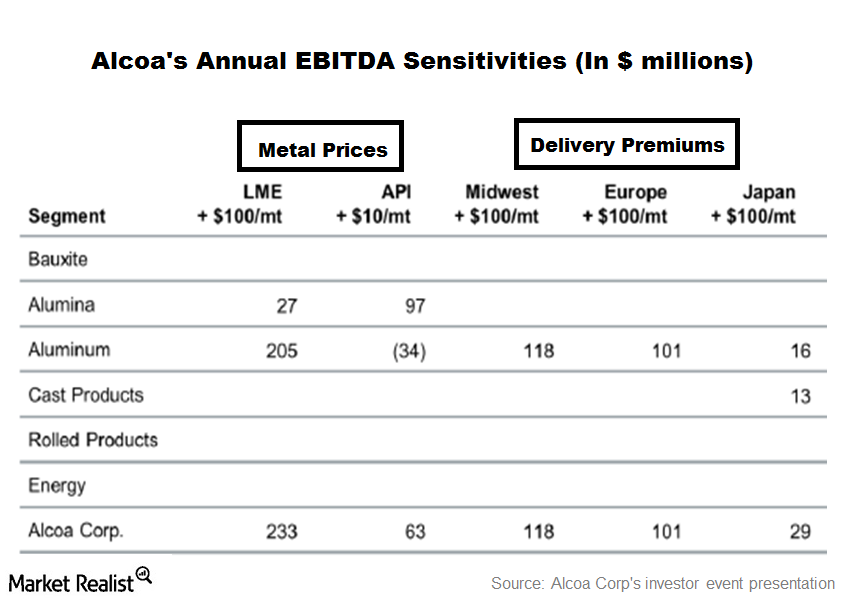 What to Expect from Chinese Aluminum Demand Next Year
Chinese aluminum demand
As we discussed previously, Chinese aluminum demand has been better this year due to the stimulus provided by the government. Higher Chinese demand has been one of the factors supporting aluminum prices. Primary producers like Alcoa (AA), Century Aluminum (CENX), and Norsk Hydro (NHYDY) also followed aluminum prices higher. We should remember that Alcoa's earnings are sensitive to changes in aluminum prices.
Article continues below advertisement
However, there are concerns about the sustainability of China's aluminum demand growth rate as we head into 2017. Some Chinese cities tightened home buying rules to prevent overheating in the property market. It could have an impact on the country's real estate market. It could hurt aluminum demand.
What could drive demand in 2017?
China's car sales might lose momentum next year if the country doesn't extend its tax break for small cars. In our view, even if the tax break is extended we might not see the double-digit growth rates that we saw over the last six months. The reasoning is basically two-fold. First, higher sales growth this year came from a relatively low base year. Since car sales have risen sharply this year, reaching a monthly record last month, we might not see double-digit growth next year even if the tax cut is extended.
Second, the tax incentive scheme has been in place for more than a year. Some prospective car buyers might have preponed their purchase to take advantage of this scheme.
Notably, the real estate and automotive sectors are among the biggest aluminum consumers. If the demand growth from these sectors slows down, we could see it impact aluminum markets.
President-elect Donald Trump's policies could impact the Chinese economy (ACH) (MCHI) next year. We'll discuss this in detail in the next part.