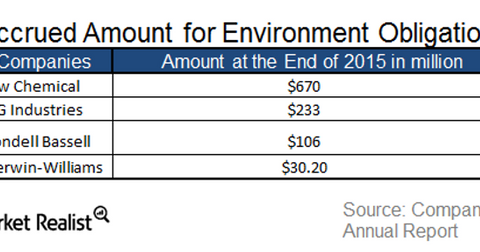 Will Donald Trump Really Want to Remove the EPA?
By Peter Neil

Updated
EPA and Trump
Many analysts think that Donald Trump will make major changes to the EPA (Environment Protection Agency). Before the election, Trump said that the EPA hampers business by imposing new laws too often. In the US, the EPA monitors issues related to the environment by making laws and imposing fines and sanctions.
Under President Obama, Congress approved the Frank R. Lautenberg Chemical Safety for the 21st Century Act. It allowed the EPA to keep a strict vigilance on chemical companies. Many people think that the EPA will eliminate the use of harmful chemicals used in consumer products. When Trump takes over as the next president with a Republican-controlled Congress, analysts expect a cut in the federal budget on agencies that could bring down the EPA's capabilities to regulate the chemical industry. Earlier, Trump was criticized for his statement that he would abolish the EPA and not monitor chemical and other companies. Only time will tell if Trump really meant that he would abolish the EPA.
Article continues below advertisement
Social responsibility
As a social responsibility, chemical companies have kept a certain portion of their profit as a reserve for future environmental remediation. At the end of 2015, companies like Dow Chemical (DOW), PPG Industries (PPG), LyondellBasell (LYB), and Sherwin-Williams (SHW) accrued $670 million, $233 million, $106 million, and $30.20 million.
Investors can invest in these companies indirectly by investing in the Materials Select Sector SPDR Fund (XLB).