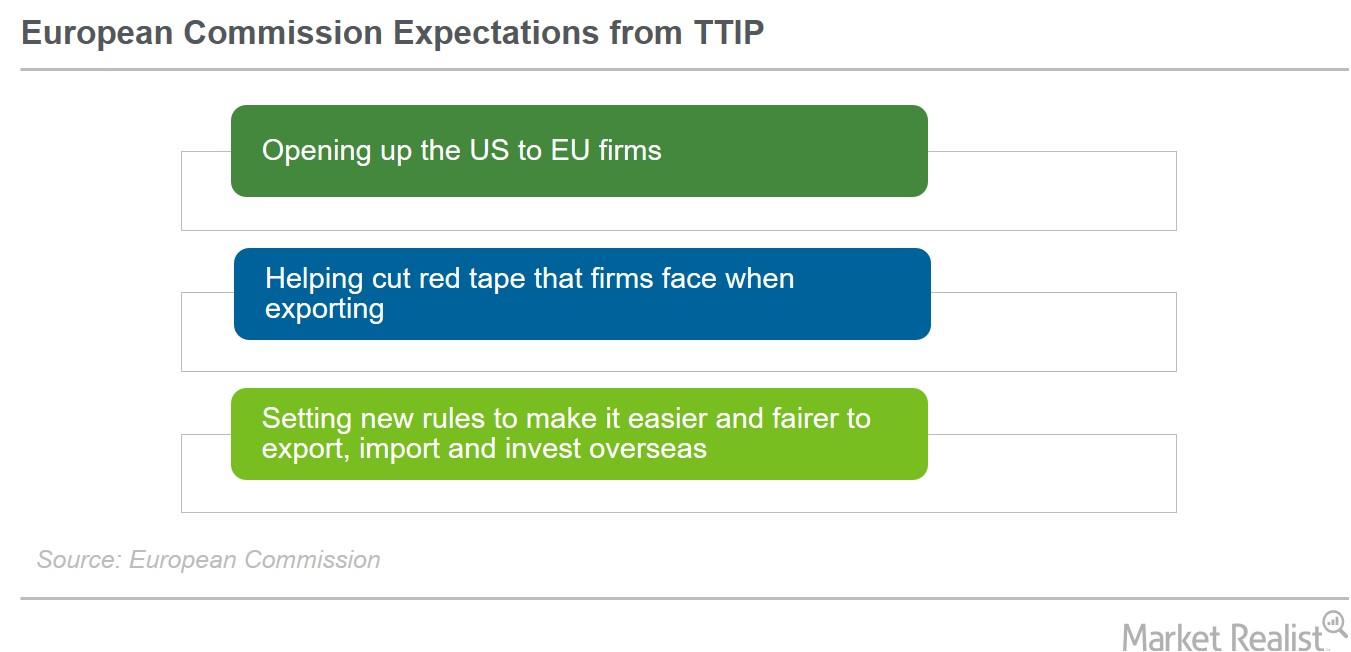 How Could Trump's Victory Affect Europe?
Wide-ranging impact
Donald Trump's victory in the recently concluded US presidential elections could have a measurable sociopolitical and economic impact on Europe. His win may provide credence to right-wing political parties in Europe, especially on the issue of immigration. With several European countries including Germany and France getting ready for elections in 2017, more liberal parties may need to become cautious about right-wing parties stoking the emotions of voters and swinging the vote in their favor.
Article continues below advertisement
Europe-focused ETFs like the iShares MSCI Eurozone (EZU) and the Vanguard FTSE Europe ETF (VGK) were down 0.2% and 0.5%, respectively, on November 9 while the SPDR EURO STOXX 50 ETF (FEZ) was down just 0.1%. ETFs investing in France (EWQ) and the UK (EWU) were up, while those investing in Italy (EWI) and Spain (EWP) were down.
The reaction of European politicians was quite varied. While Theresa May, Prime Minister of the UK, was congratulatory, Angela Merkel, Germany's Chancellor, was much more measured in her wishes, offering cooperation based on values she thought connected the two nations.
Economic impact
Given the protectionist views of Donald Trump on trade and the impact of exit negotiations between the European Union and Britain still looming, there may be an adverse effect on the TTIP (Transatlantic Trade and Investment Partnership), a trade agreement in the works between the EU and the US.
Also, the movement of the euro could be important as well, not only for financial markets but also for the ECB (European Central Bank). If the euro strengthens, it could hurt exports from the region and lead the central bank to rethink its policy stance.
In the next article, let's move to the BRIC nations and how the Trump victory could impact Brazil.