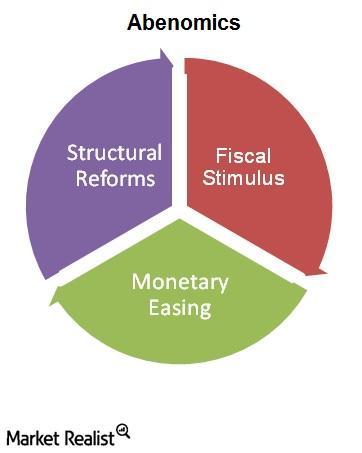 What Paul Krugman Thinks about Japan's Yield Curve Control Policy
By Surbhi Jain

Nov. 20 2020, Updated 4:15 p.m. ET
Krugman on Japan and yield curve control
In its latest policy move, the Bank of Japan left rates unchanged and delayed inflation target timings for the Japanese economy (EWJ) (HEWJ) (DXJ). The Bank of Japan has also said that it's no longer targeting the monetary base, but the yield curve.
Article continues below advertisement
Krugman identifies the problem with Japan
Kathleen Hays from Bloomberg Markets asked Nobel laureate Paul Krugman about Japan's latest move to control the yield curve. She also questioned whether he thinks the Bank of Japan's policy of controlling the yield curve could finally help raise the inflation rate in Japan.
"It is very difficult to raise rates through monetary policy when you're already at zero," said Krugman. He doesn't believe a shift from monetary base to yield curve targeting is going to bring about the desired change in Japan unless it is very well supported by fiscal policy.
Fiscal policy was supposed to be the second arrow of Abenomics, as the chart above shows. According to Krugman, "the third arrow has just not arrived," in Japan. "So, give us that second arrow," says Krugman.
For more updates and analysis on Japan and other developed markets (EFA) (VEA), visit our Developed Markets ETFs page.