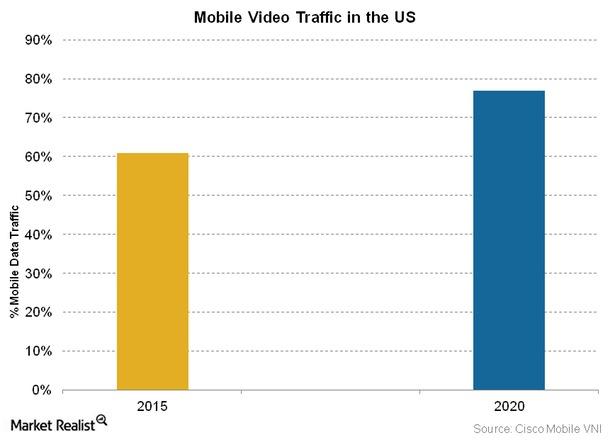 What Could a Net Neutrality Rollback Mean for Netflix?
By Shirley Pelts

Dec. 4 2020, Updated 10:53 a.m. ET
Netflix and net neutrality
The net neutrality principle is a subject of ongoing debate. Net neutrality rules say that all Internet traffic should be treated equally. In 2014, Netflix (NFLX) was involved in a dispute with Internet service providers (or ISPs) like Comcast (CMCSA) and AT&T (T) about slow Internet speeds ruining Netflix customers' experience. To settle those disputes, Netflix signed interconnection agreements with various ISPs.
Article continues below advertisement
However, earlier this year, the Wall Street Journal reported that Netflix has throttled its videos by streaming low-quality videos for subscribers on AT&T and Verizon (VZ). According to the report, Netflix had capped its video streaming at 600 Kbps (kilobits per second) in an effort to protect consumers from overage charges when they exceed data caps. Netflix may not have violated net neutrality rules by throttling its videos, as net neutrality rules apply to ISPs and not content providers like Netflix.
Change in net neutrality and what it could mean for Netflix
A rollback in the net neutrality rule could be a setback for Netflix as the company has long been advocating a better customer experience for its subscribers. A change in net neutrality rules could mean that Netflix could be asked to pay higher interconnection fees to ISPs like Comcast. It could also mean that ISPs like Comcast would be able to throttle or slow down Netflix's videos over its network that could even result in subscriber losses for Netflix.
A huge chunk of mobile data traffic comprises of video, which drives wireless carriers' data consumption. As per Cisco's (CSCO) VNI (visual networking index) at the end of 2015, video constituted ~61% of mobile data traffic in the United States. It's anticipated that by the end of 2020, this figure will expand to ~77% of mobile data traffic in the United States.
Netflix has also launched a data saver feature that allows its subscribers with high-usage data plans to stream Netflix videos in high quality while subscribers with low-usage plans can stream lower-quality video.