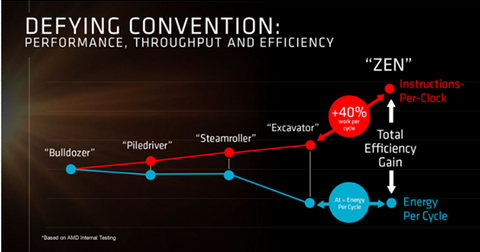 Intel's Technology Delays Spell Trouble in the PC Space
By Puja Tayal

Updated
Delays in technology upgrade
In the previous part of this series, we saw that Intel (INTC) continues to earn more than 55% of its revenue from the PC space. However, it has been reducing its spending in the PC market and channelizing the segment's income in other growth areas.
This reluctance to spend saw Intel delay the launch of its next-generation PC processors. The company missed an upgrade in its desktop processor between mid-2014 and mid-2015, stated Kirk Skaugen, former Intel CCG (Client Computing Group) head. This decision delayed the upgrade of Apple's (AAPL) MacBooks and iMacs, which use Intel's processors.
Article continues below advertisement
Intel has delayed the launch of Kaby Lake from 4Q16 to 1Q17. Digitimes reported that Intel has also delayed the launch of Coffee Lake for desktops from 2H17 to 2Q18. This product delay may affect Intel's position in the PC space, opening the door for competitor Advanced Micro Devices (AMD) to fill the technology gap.
Performance improvement slows
It's not just the delay that may pose a headwind for Intel—it's also the reduction in the performance improvement that every new processor brings. According to the original technology roadmap, Intel's Coffee Lake processor is expected to be the company's first 10nm (nanometer) processor.
However, recent information garnered from leaked roadmap slides suggested that Coffee Lake would be a 14nm processor. Media reports suggested that it would be released in February 2018. In the meantime, Intel plans to launch its first 10nm processor in 2H17.
Article continues below advertisement
What conclusions can be inferred from the new developments?
If 14nm and 10nm coexist, it could mean that 10nmn may not bring significant improvement in performance. Intel claims a 20% performance improvement with every shrink in the node. This means the performance improvement in the processors of the same node would be less than 20%.
Currently, Intel is increasing the core count with every processor, thereby improving performance. However, many consumer-grade applications cannot leverage the performance of the higher number of cores. So, Intel cannot continue with a higher core count for long and may have to devise another strategy to improve the performance and power efficiency of its individual cores.
This slowdown in Intel's technology upgrade gives AMD the chance to enter the high-end PC market with its Zen processors, which are being built on Samsung's (SSNLF) 14nm nodes. AMD claims that Zen would deliver 40% better performance than its predecessor and would be on par with Intel's 14nm Broadwell processor.
Apart from PCs, Intel's mobile business is also included in the CCG. Next, we'll see what Intel is doing in the mobile market.