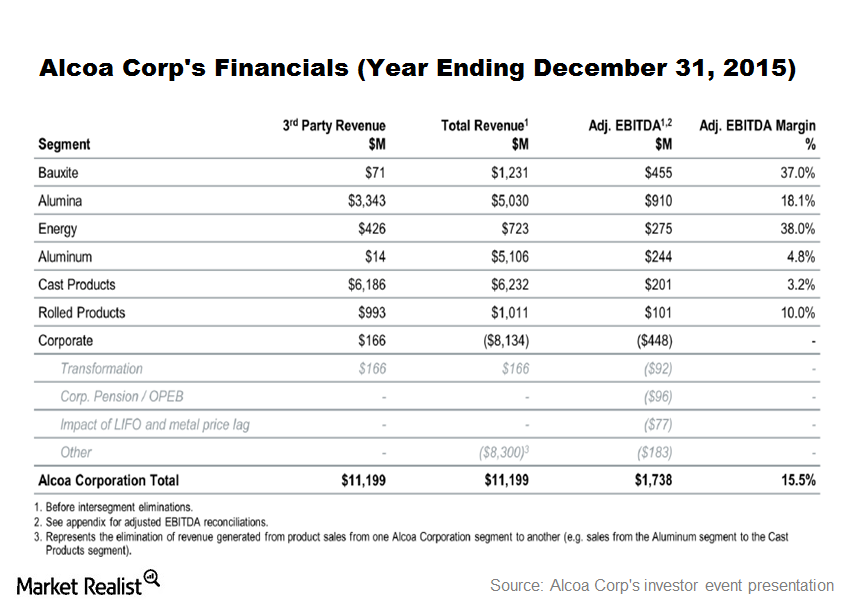 How Integrated Operations Would Be Alcoa's Competitive Advantage
By Mohit Oberoi, CFA

Nov. 20 2020, Updated 5:10 p.m. ET
Integrated operations
Alcoa (AA) has integrated operations. This means the company has its own bauxite mining, alumina refining, and aluminum smelting operations. Under the current market scenario, integrated operations could become Alcoa's competitive advantage. Let's take a look.
Article continues below advertisement
Alumina prices
Historically, most alumina producers have priced alumina at a percentage of aluminum prices (DBB). However, over the last few years, several aluminum companies have been gradually moving to the alumina price index.
Alumina prices have been strong over the last couple of months. Higher aluminum prices and some of the refinery closures in China are boosting alumina prices.
Integrated producers such as Rio Tinto (RIO) and Norsk Hydro (NHYDY) stand to benefit from higher alumina prices. However, Century Aluminum (CENX), which sources alumina from outside parties, is negatively impacted if alumina prices rise. The company's 3Q16 earnings were negatively impacted from higher alumina prices. You can read Century Aluminum: Misses, Losses, and Cash Burn in 3Q16 to explore this more.
Bauxite sales
While higher alumina prices would be a short-term boost to Alcoa's performance, bauxite could be its key long-term growth driver. Until now, most of the bauxite that Alcoa has mined was consumed in its captive alumina operations.
In fiscal 2015, Alcoa generated revenue of only $71.0 million from third-party bauxite sales. But it's been aggressively pursuing bauxite sales over the last few quarters and has signed contracts valued at ~$370.0 million for the next two years.
While Alcoa looks like it's in decent shape under the current market dynamics, Arconic investors have a few worries. We'll look at those in the next part.