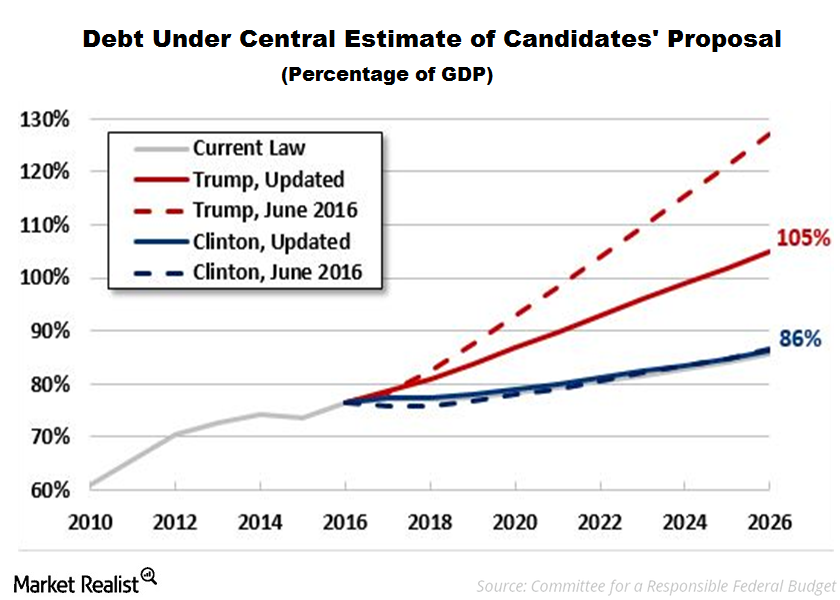 Could Trump's Policies Revive Alcoa and Aluminum Markets?
By Mohit Oberoi, CFA

Nov. 14 2016, Updated 12:04 p.m. ET
Trump's policies
As discussed in the previous article, Alcoa (AA) rallied handsomely after the US election results came out. 
In this article, we'll see what Donald Trump's presidency could mean for Alcoa and other aluminum producers, which include Century Aluminum (CENX) and Norsk Hydro (NHYDY).
Article continues below advertisement
US aluminum demand
Trump originally said that he intended to spend more than $500 billion on the infrastructure sector—twice the amount that Hillary Clinton was looking to allocate. Trump also mentioned infrastructure spending in his acceptance speech. So, in a Trump presidency, we could see higher allocation to infrastructure spending, as he has often claimed to be more comfortable with a higher budget deficit. Investments in highways and bridges would likely boost steel and aluminum demand.
Furthermore, if we see a doubling of US economic growth as Trump has mentioned in his speeches, US aluminum demand could see a boost. However, as aluminum is a global commodity (DBC), its price is affected by global dynamics, especially the health of the Chinese economy (ACH).
Global picture
Trump's tough stance on imports from China could be negative for the Chinese economy. Exports are a key pillar of the Chinese economy and have helped pull millions out of poverty in the country. China's growing middle class has been a key driver of global aluminum demand.
If, under a Trump presidency, the United States decides to get tough on Chinese imports, we could see the impact on the Chinese economy as well. It remains to be seen whether the expected rise in US aluminum demand could balance out any fall in Chinese aluminum demand.
In the next article, we'll discuss how Trump's proposed Mexican wall could impact Alcoa.