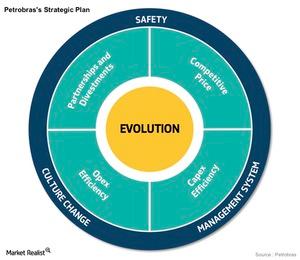 What Does Petrobras's Strategic Plan Reveal?
By Maitali Ramkumar

Nov. 20 2020, Updated 3:50 p.m. ET
Petrobras's strategic plan
Petrobras (PBR) has unveiled its new five-year strategic plan. It aims to evolve into a financially stronger and more socially responsible company. PBR plans not only to improve its leverage position but also to gain credibility with its stakeholders.
PBR plans to reform its company policies and practices in order to become more transparent. This is essential, especially considering the money-laundering charges against its former personnel uncovered by Operation Car Wash in 2015.
Article continues below advertisement
According to the company's strategic plan report, it plans to "strengthen internal controls and governance, ensuring transparency and an effective system for preventing and combating irregularities, without prejudice the agility in the decision-making process." With the same intentions, PBR has appointed Pedro Parente as its new CEO. For more information, read Will Petrobras's New CEO Be Able to Steady the Ship?
Petrobras plans to cut its capital expenditure (capex), reduce its operating costs, and divest its non-focus businesses. PBR plans to cut capex from its total of $98.4 billion in its 2015–2019 BMP (business management plan) to $74 billion in its 2017–2021 BMP, a 25% reduction.
Petrobras also plans to reduce its total operating costs from $142 billion in its 2015–2019 BMP to $126 billion in its 2017–2021 BMP. The company also wants to focus on integrated oil and gas value chains and to exit businesses such as biofuels, liquefied petroleum gas, and fertilizers. 
In this restructuring exercise, Petrobras expects partnerships and divestments to the tune of a $19.5 billion in 2017–2018 compared to $15.1 billion in 2015–2016.
What to expect from this series
In the next few articles, we'll give you an update on Petrobras's stock price performance and analyst ratings. Then we'll examine Petrobras's upstream and downstream businesses. We'll also evaluate Petrobras's leverage and cash flow positions, followed by its peer valuations. We'll finally conduct an analysis of PBR's short interest, institutional holdings, and implied volatility.
For exposure to integrated energy sector stocks, you can consider the Vanguard Energy ETF (VDE). The ETF has ~39% exposure to the industry.